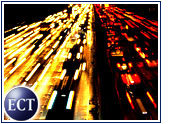 Online shopping traffic during the 2001 holiday season rose 50 percent over 2000 levels, with more than 50 million unique visitors each week, according to a report released Monday by Jupiter Media Metrix (Nasdaq: JMXI).
About 51.3 million unique visitors clicked to shopping sites each week between the week ending November 25th and the week ending December 23rd, Jupiter found, up 50 percent over the 34 million from last year and 95 percent higher than 1999, when about 26 million weekly visitors were tracked.
"With the holiday-buying season behind us, we're left with one inescapable truth: the Internet has become an integral part of holiday shopping," said Charles Buchwalter, vice president of media research at Jupiter Media Metrix.
Staying Power
Overall traffic was boosted in part by a longer shopping season, with shopping activity remaining strong straight through late December. In fact, shopping visits during the fifth and final week before Christmas were up 57 percent compared to 2000.
"Unlike 2000, when online shopping started strong but then fell off, online shopping this year started strong and ended even stronger," Buchwalter said.
While traffic dropped off 9 percent in the week after Christmas compared to the week before, it remained 60 percent ahead of 2000 levels, Jupiter said.
Survival of the Fittest
EBay (Nasdaq: EBAY) and Amazon.com (Nasdaq: AMZN) retained the top two overall spots in terms of visitors. Both recorded strong growth as well. EBay averaged 4.5 million daily visitors in the 2001 season, compared to 2.4 million in 2000, while Amazon attracted 2.5 million visits, up from 1.5 million a year before.
But traditional retailers appeared to be the season's biggest winners.
Jupiter found that traffic to the Web sites of the seven brick-and-mortar retailers that rank among the top 15 shopping sites — including Toysrus.com (NYSE: TOY), Walmart.com (NYSE: WMT), BestBuy.com (NYSE: BBY) and Barnesandnoble.com (Nasdaq: BNBN) — rose 73 percent over 2000.
"We've been waiting for the inevitable dominance of the traditional retailers over their pure-play counterparts, and it appears that 2001 may have been the year when it finally happened," said Ken Cassar, senior Jupiter Research analyst. "With a few exceptions such as Amazon, the dominant retailers that sell merchandise directly from their sites tend to be affiliated with brick-and-mortar stores and catalogs."
Sorting it Out
Jupiter's report comes amid mixed reports about holiday 2001.
Even before the all-important fourth quarter began, the U.S. recession, the September 11th attacks and other factors had led many analysts to downplay expectations. Then, halfway through the shopping season, a weaker-than-expected online sales report for November prompted one firm to lower its sales forecast and predict negative growth.
But Jupiter, which bases its estimates on the activity of a panel of 60,000 consumers, has maintained that shopping activity remained strong wire-to-wire during the holiday season, with much less late-season decline than in the past. According to Jupiter, last-minute shoppers may have provided enough of an e-commerce boost to salvage some growth.