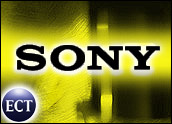 Japanese consumer electronics giant Sony announced Tuesday that it will lay off 8,000 full-time employees by March 2009 and slash spending in an attempt to reposition itself for a prolonged global recession. It also plans to reduce seasonal and temporary workers.
The cuts will leave Sony with 160,000 employees worldwide.
The Tokyo-based company intends to shutter 10 percent of its 57 plants and delay an expected expansion of a plant in Eastern Europe where flat-panel televisions are assembled.
Sony will reduce investment in the consumer electronics business in the fiscal year ending March 31, 2010, by about 30 percent compared with its mid-term plan.
All told, these measures should save the company about 100 million yen or US$1.1 billion by the end of the next fiscal year.
Sony's stock was up 2.54 percent to $20.55 per share in mid-day trading on the New York Stock Exchange.
Global Recession Pain
Sony's cost-cutting moves were a response to sudden changes in the global economy, the company said.
The company isn't struggling alone, of course, and job losses are a major contributor to the slowdown in consumer spending, noted Shawn Dubravac, and economist with the Consumer Electronics Association.
"It's important to remember we just got employment numbers for the month of December, and they were the worst numbers we've had since the 1970s," Dubravac told the E-Commerce Times. "It's been 30 years since we lost 533,000 jobs in a single month. It cuts across the board of many different companies — big, medium and large players, across all industries."
The CEA expects the unemployment rate will continue to rise in the U.S. for all of 2009 and into the early part of 2010.
The unprecedented drop in the stock market can also be blamed for the global recession, said Dubravac. "We haven't seen a 12-month decline in the equities markets like this since the Great Depression."
Cuts Are Prudent
Making job and spending cuts now is the smart thing to do, said Dubravac.
"It's not super surprising that Sony had to make cuts," he continued. "Companies are trying to be prudent by cutting jobs and spending, in an effort to be competitive."
For the first nine months of 2008, the consumer electronics sector held up quite well, Dubravac said. "It grew 9 percent, which is good growth given a difficult environment. We benefited from the stimulus checks sent out earlier this year."
However, consumers have become much more cautious, and they are spending in a holistic way, making hard decisions about what purchases make sense and which ones can be delayed, he observed.
"Spending on major appliances has completely fallen off," Dubravac said.
A Few Bright Spots
Despite the nearly year-old recession in the U.S., some consumer electronics have fared well.
"Flat-panel TVs held up very well, because consumers are staying home more instead of going to the theater," said Dubravac, "but they're buying the smaller and less expensive flat-panel sets. That will impact companies that are making large, expensive sets."
Video game systems and software will also be a source of strength for Sony, Nintendo and Microsoft, he said. "When you look at cost per hour entertainment, gaming is a very compelling choice — it's tough to find that anywhere else."
Digital cameras were very popular on Black Friday, Dubravac said, but again, consumers were clearly opting for less-expensive products. Blu-ray players have remained strong sellers.