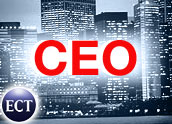 Regional telecommunications provider Qwest Communications has named a veteran telecom executive with recent experience running a retailer as its new CEO and chairman, as the company hopes to gain a fresh start and put an insider trading scandal and years of red ink in its rear view mirror.
Edward Mueller will succeed Richard Notebaert, who announced in June — shortly after the company's first quarterly profit in some time — that he planned to retire as both Qwest chairman and CEO.
The 60-year-old Mueller brings a variety of experience to the post from both inside and outside the telecommunications industry. Though much of his experience in the industry came during the decades when it was heavily regulated — he joined SBC in 1968 — he also held the post of CEO of Pacific Bell from 1997 to 1999 and was president of the international operations of SBC from 1999 to 2000. From 2000 to 2002, he was CEO of Ameritech and later was tapped at CEO of multi-channel retailer Williams-Sonoma.
Meeting Challenges
Mueller's "proven leadership skills are well-suited to meet the challenges of a highly competitive industry in a rapidly changing consumer and business marketplace," Notebaert said, adding that the new CEO's retail experience makes him well-suited to carry forward the company's Spirit of Service theme.
Notebaert recommended Mueller to the board after an extensive search that considered both internal and outside candidates, he added.
Investors appear to approve of the choice, with Qwest shares rising more than 2 percent in early trading Monday to US$8.55.
Valuable Experience
Mueller said his retail experience will be valuable in an industry increasingly distinguished by how well companies treat their customers as more players — cable companies, Web services firms and telecom providers — offer similar menus of products and services.
"I think we do win through people and service," he noted.
Though Qwest faces massive national competitors such as AT&T and Verizon — both of which have beefed up with major acquisitions in recent years — Mueller said the company's regional status as the main provider in 14 states mainly in the west is not a hindrance to strong performance for shareholders. "There's a great opportunity for continued growth," he said.
Notebaert, meanwhile, leaves Qwest in far more sound shape than when he found it. The 59-year-old is widely credited with pulling Qwest back from the brink of bankruptcy, doubling the company's stock price and restoring credibility to the CEO post after an accounting scandal that recently culminated with former CEO Joseph Nacchio being found guilty of insider trading.
Nacchio was convicted of selling stock based on knowledge that the company's growth was slowing markedly even while telling investors the company remained on track.
Reassuring Investors
Still, Notebaert was unable to win the bidding for MCI, losing out to Verizon in the quest to acquire that long-distance carrier. As a result, even though he stopped the bleeding, Notebaert still leaves plenty of challenges for Mueller, including the need to find new sources of growth as cable companies and others endeavor to steal customers away.
Qwest also suffers from a lack of a wireless offering — the place where most major carriers are finding the lion's share of their growth, UBS analyst John Hodulik told the E-Commerce Times.
Qwest has held off on making the multibillion-dollar investments necessary to offer high-end home video services to its customers, Hodulik added. Such services are another source of revenue growth for other carriers.
"An industry veteran was needed to help reassure investors," Hodulik said, especially since the company lost its CFO and head of operations in the weeks following Notebaert's resignation announcement.
Mueller indicated support for Qwest's strategy to be a reseller of home video service from satellite provider DirecTV.
Modest Pay
Mueller "may be exactly what Qwest needs at this point," telecom analyst Jeff Kagan told the E-Commerce Times. "We will have to see what moves he makes. We don't yet know his philosophy moving forward. That will be key to Qwest's survival."
Notebaert was the right person for Qwest when he took over in 2002 and stabilized the company. "Now it's time for step two," Kagan added. "Qwest is much smaller and much different than other Baby Bells. They do not own a wireless network, and they are not actively pursuing their own television offering. During the next several years, if Qwest does not change the direction it is heading, things may get painful."
Qwest also announced that Mueller would receive a relatively modest pay package, with a starting base salary of $1.2 million and a bonus of at least $947,000 for the first year.
By comparison, Notebaert earned $1.1 million last year in salary plus a $4.1 million bonus.