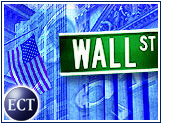 Quokka Sports, Inc. (Nasdaq: QKKA) fell7/16 to 1 5/16 Thursday after the Internet sports entertainment company said itwill cut 90 of its 460 employees and take a US$1.8 million to $2 millioncharge to fourth-quarter results.
The San Francisco, California-based company said the job cuts are necessary to bringcosts in line after a string of recent acquisitions. Over the past year,Quokka acquired Total Sports, Inc. and MountainZone.com, in addition to a 71percent interest in Golf.com.
"This has been a tremendous year for Quokka," said president and chiefexecutive officer Alvaro Saralegui. "We have achieved a scale in ourbusiness through our acquisitions, experience and technology developmentthat now allows us to achieve significant growth in audience and revenueswhile lowering costs."
Quokka aims to turn a profit "early in 2002," Saralegui said.
Quokka makes money through sponsorship sales for its sports entertainmentsites. The company, which worked with the NBC television network to bringlast summer's Olympic Games to the Internet, will operate the official siteof the 2002 Salt Lake City Olympic Organizing Committee.
The company alsooperates FinalFour.net, which provides Internet coverage of the NCAAbasketball tournament, and a site for the spring PGA golf season.
Quokka said it is also working on interactive television products withDirecTV that are scheduled to be introduced next year.
"I am confident in our abilities to execute our mission to change the waythe world experiences sport," said Saralegui. "Our business opportunitiesare robust as we head into the 2001 sports seasons."
Still, company shares remain near a 52-week low, having fallen from a high of18 3/4.