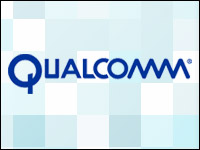 Mobile technology giant Qualcomm announced Wednesday that it plans to purchase Atheros Communications, a leader in wired and wireless technology connectivity, for US$45 per share in cash. Qualcomm rose 2.22 percent and Atheros stock rose 1.07 percent following the announcement.
The acquisition underscores the importance of wireless technology in the rapidly growing smartphone and tablet market.
"It is Qualcomm's strategy to continually integrate additional technologies into mobile devices to make them the primary way that people communicate, compute and access content," Paul E. Jacobs, chairman and CEO of Qualcomm, said in a statement.
Qualcomm and Atheros did not respond to the E-Commerce Times' requests for comment by press time.
Expansion of a Partnership
Atheros is Qualcomm's largest acquisition in its 25-year history, and it shows the company's desire to expand beyond providing chips for wireless voice technology and into smartphones and tablets.
Prior to the acquisition, Qualcomm was already using Atheros technology. The companies share a long history of collaboration, said Atheros CEO Craig H. Barratt in Qualcomm's statement announcing the deal. Barratt will become president of Qualcomm's Networking and Connectivity unit.
"Atheros helped Qualcomm with the its software stack for WiFi," noted Philip Solis, research director at ABI.
Now Qualcomm wants to sell its technology to Atheros' customers.
"Qualcomm is buying Atheros for its market. They want to take the relationship and build on it," Solis told the E-Commerce Times. "They're buying new market and expanding to the home networking market."
Innovation and Improvement
Improving chip technology is important to Qualcomm because of the growing demands of the mobile market.
"This acquisition will allow Qualcomm to enhance the value of its connectivity chip portfolio," said Sravan Kundojjala, senior analyst within Strategy Analytics' handset component technologies service.
"Historically, Qualcomm was not a major player in the stand-alone connectivity IC market," Kundojjala told the E-Commerce Times. "Qualcomm successfully integrated GPS functionality into its basebands, but couldn't repeat the same for WLAN, Bluetooth and FM."
The Atheros acquisition settles that.
Changing Competitive Landscape
Qualcomm's acquisition will change its position in the market considerably.
"The Atheros acquisition will allow Qualcomm to apply pressure on Broadcom, which appears to have a broader wireless portfolio than Qualcomm including NFC (near field communications)," said Kundojjala. "By our estimates, Broadcom ranked number two in the wireless semiconductor market — excluding memory — in the third quarter of 2010 and is growing rapidly. Although Broadcom is a minor player in the cellular baseband market, the company is still ahead of many wireless companies in terms of wireless revenue, thanks to its connectivity business."
In addition to pressuring Broadcom, the move pushes at Texas Instruments.
"TI currently draws its wireless revenues from OMAP applications processors, connectivity chips and Nokia's custom basebands," observed Kundojjala. "TI is expected to complete its exit from the baseband market by 2012. The lack of baseband products could leave TI without any apparent synergies between its applications processors and connectivity chips, and may force TI to divest its remaining wireless business."
The result for Qualcomm is maintaining a strong position in its existing market while moving into new territory.
"Overall, we believe that this acquisition will allow Qualcomm to expand into adjacent markets and also apply more pressure on its key competitors," Kundojjala concluded. "Qualcomm successfully executed integrating applications processors into its basebands and became the number one player, and now the company is trying to further the success by integrating connectivity."