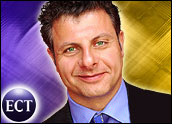 The comparison shopping and shopping search business has been around for a while. Like many other corners of the Internet business, it's seen more than its share of businesses come and go.
Now it seems that 2005 may well be the year the niche found its ways into the big time. Most of that change has come through acquisition. EBay's US$620 million purchase of Shopping.com was quickly followed up by the purchase of Shopzilla.com by media conglomerate E.W. Scripps, a deal worth $525 million.
Sitting in the middle of all the changes is PriceGrabber.com, a comparison shopping site that's managed to remain independent since its founding in 1999.
Though it may not be a household name like its new competitors, PriceGrabber has hardly flown under the radar screen. CEO Kamran Pourzanjani was recently named an Ernst & Young "Entrepreneur of The Year" in the Los Angeles area for 2005 and PriceGrabber last year appeared on Deloitte & Touche's annual list of the fastest growing technology firms.
Crowded House
Consolidation aside, PriceGrabber is in a spot that nearly every search company has its sites set on, from Google, which hopes its Froogle shopping search site will help it play a larger role in e-commerce, to Yahoo Shopping, not to mention AOL and merchants-turned-technologists such as Amazon, whose A9 search engine is seen by some as a formidable player in the space.
Through the changes, Pourzanjani expresses confidence that PriceGrabber can not only survive but thrive as an independent company. In an interview with the E-Commerce Times, he talked about the changing shopping search landscape and about the value that sites such as his can provide to merchants who want to find high-quality customer leads.
ECT: These are interesting times in the comparison shopping space. The deals came fast and furious earlier this summer. What's your view of what all this consolidation means for the space and for your company?
Pourzanjani: We view the recent acquisitions as very promising. They only serve to highlight comparison shopping with consumers as well as merchants and how it helps shoppers make more educated purchasing. It's not hard to imagine how a lot of companies would be interested in being part of that.
ECT: Did the identity of the buyers surprise you? EBay and E.W. Scripps make unusual counterparts to be making such similar deals in rapid-fire succession.
Pourzanjani: What came as more of a surprise to me was the back-to-back timing of the deals. The profiles of the acquirers was not too surprising. We've seen a heightened level of interest from all sectors. There's a lot of interest all around in comparison shopping right now. Pricegrabber was one of the early players. When we came about, there were a couple other companies of note. DealTime, MySimon and PriceGrabber were the ones that were around. A lot of others have come along since then.
ECT: Is shopping search where it needs to be or is there still room for improvement? Are consumers looking for features that don't exist yet?
Pourzanjani: Consumers are getting a lot more than they used to. I can tell you first hand that comparison shopping has evolved significantly and PriceGrabber was the first to introduce a lot of the features that you find standard today, like the ability to categorize products, or bottom line pricing, which includes shipping and tax or the inclusion of pictures and specifications and consumers reviews. There's always room for improvement. There's no doubt about it. We need to give a more complete picture of where and how items are available, what's available on a local basis and so on. It's interesting because some of these are tougher problems to solve because of the challenges of gathering the data and making it available. I can promise there's quite a bit more functionality coming in this space, and we intend to be a big leader of that trend.
ECT: What changes have happened with consumers over that period?
Pourzanjani: Consumers are becoming a lot savvier and they're using comparison shopping more and more. Another thing that has really enhanced the process and highlighted the need is that there's so many more retailers and they're selling such a wider variety of products.
ECT: How much of a role will shopping search play during the upcoming holiday season?
Pourzanjani: One promise I feel comfortable making is that comparison shopping tools will be used more than in previous years. All the data, and we've seen this first hand, shows that people are really starting to understand the value proposition. Every year we go through tremendous growth in the holiday season and each year, more and more people start to appreciate us. During the holiday season especially, time is such a rare commodity and being able to compare quickly makes for quite a convenience. That's what comparison shopping is all about. People ask why did you get into this and I tell them we saw an opportunity to harness the power of the Internet not to do something that people are already doing, but to make the process easier and more effective.
ECT: Merchants are a necessary ingredient in this mix as well. Do they see the value of comparison shopping sites such as yours?
Pourzanjani: We're seeing merchants becoming more sophisticated in terms of what various media buys really mean for them in terms of Internet marketing dollars. Everybody's focused on metrics and they are more focused on metrics all the time. One area that we really shine is in driving return on investment when it comes to Internet marketing. Merchants know that comparison shopping sites are a wonderful source of new customers and one of the most cost-effective ways of finding new customers. We work with thousands of them and we're able to deliver solid leads.
ECT: How is your traffic different from the kind that ends up at a merchant's site from a general search query?
Pourzanjani: If you think about it, people who do a general search may be looking for a variety of things, not necessarily a product. People who come to comparison sites directly, when they come to PriceGrabber directly, come knowing what we do and what we provide. They already have a strong intention of learning about the products and are more likely to be ready to buy something. The traffic that comes to our sites, or the sites of our partners, is more skewed to actually purchasing something. It only makes sense that we would have a higher conversion rate.
ECT: How do you drive traffic to your site?
Pourzanjani: About 80 percent of the traffic we generate comes directly to us or one of our content partners organically. We do some keyword buys, but that's the minority of our traffic. More of our marketing dollars go to building name recognition. We've been in many major magazines, on the radio, on billboards. We think the brand-building exercise is the more effective at this point.
ECT: I presume that given the consolidation trend in the industry that PriceGrabber has been approached by potential buyers. But you've said you think there are advantages to remaining independent.
Pourzanjani: I think if you're an independent company, there's more of a focus on what we are doing. For a company like us, we started as a comparison shopping company. It's always been our vision to provide the best comparison shopping service to consumers. It's our only goal in life. We live and breathe this. Not just because of the fact that we are independent and can charter our own way, but because of the experience we've gained in the past six years.
ECT: The consolidation trend has presented you with new competitors, some with large corporations behind them and others with a strong presence in traditional media. Do you see challenges or opportunities ahead for PriceGrabber as a result of what's happened over the past couple of months?
Pourzanjani: We see both opportunities and challenges. The opportunity is that the deals have brought much more prominence to the space. People are looking at it again and seeing new things. From that point of view, it's quite interesting to us and probably positive in the long run. I'm sure there will also be challenges along the way. One of the things that makes us different is that we've always been a unique site out there that's done things differently and innovated for our users. We feel comfortable with where we are.