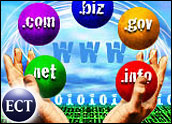 Defunct e-tailer Pets.com announced Monday that it has signed a non-binding letter of intent to sell its domain name and related trademarks to rival PetSmart.com.
Along with the valuable Pets.com name, PetSmart will acquire various other URLs currently owned by Pets.com. Pets.com declined to say which names it is selling, but its URL holdings include Hamsters.com and Petstore.com.
Although the deal is not yet completed, visitors to the Pets.com URL are already being redirected to PetSmart.com and told that PetSmart.com has purchased the Pets.com URL.
Pets.com announced November 7th that it was shutting down and would begin selling its assets.
Assets already sold include the Flying Fish Express, which was purchased by its founder, Eric Silverman. Silverman sold the online fish retailer to Petstore.com last year. Subsequently, Pets.com acquired the Flying Fish Express when it acquired Petstore.com.
Puppet Not Included
Rights to the popular Pets.com sock puppet are not included in the deal, Pets.com said. Also not included are the Pets.com customer list, inventory and distribution center equipment.
Financial terms of the deal were not disclosed, but Pets.com did say that it does not believe that the purchase price it is receiving will "materially increase the distributions, if any, which Pets.com expects to make in the future to its stockholders after it has completed the process of winding down its business and selling a majority of its assets."
Pets.com said it expects the transaction with PetSmart to close in approximately one month.
Last Dog Standing
The demise of Pets.com leaves PetSmart.com as perhaps the last best hope for the online pet industry. Not only have Pets.com and PetStore.com gone belly-up, but Petco-backed Petopia announced in October that it was laying off 60 percent of its workforce.
However, life as leader of the pack is not without its problems. Last week, PetSmart.com announced that it was scrapping its plans for an initial public offering (IPO) because of "unfavorable market conditions."
Instead, the company is being consolidated into its brick-and-mortar counterpart. In November, Phoenix, Arizona-based PetSmart announced that it was paying US$30 million for an 81 percent interest in the e-tailer.
Mush for Mushers
Pets.com has made other news since announcing its closure. Last week, Pets.com donated more than 21 tons of food to help save starving sled dogs in Alaska.
A salmon shortage in the Yukon River area has left some Alaskan mushers with the difficult choice of killing their sled dogs or watching them starve.
In September, the Alaska Society for the Prevention of Cruelty to Animals arranged a shipment of 40,000 pounds of salmon, and in October, Ralston Purina donated 22.5 tons of food.
The United States Post Office has also agreed to help out by providing a break on shipping costs.