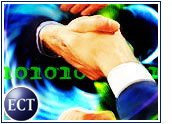 Brick-and-mortar pet superstore Petco announced Tuesday that it has acquired the assets of its e-tail affiliate Petopia for an undisclosed price.
Petco said that it has no immediate plans to consolidate the e-commerce capabilities of Petopia into its own Petco site, which serves primarily as an online brochure for Petco's 530 retail stores.
Additionally, San Diego, California-based Petco does not plan to relocate Petopia from its San Francisco, California headquarters. However, according to published reports, the majority of Petopia's staff, including its chief executive officer Andrea Reisman, will be let go.
High Hopes
Launched in August 1999, Petopia — like its three main competitors, PetSmart.com, Amazon-backed Pets.com and PetStore.com — had high hopes of cashing in on the US$23 billion a year pet supply industry.
Investors also hoped to get a piece of what some considered the next big e-craze and pumped hundreds of millions of dollars into online pet stores. Petopia alone launched with financing in excess of $79 million and obtained additional financing of more than $45 million during the past year.
In addition to Petco, which as of March owned 26 percent of the e-tailer, Petopia's backers included BancBoston Ventures, NBC and ValueVision.
Parlaying the Alliance
Petopia not only had high-profile investors, but strategic advertising alliances with NBC, America Online and iVillage as well.
Petopia had been allied with Petco since its launch, with the goal of providing Petco customers with "content, commerce and community via the Internet, while enabling Petopia.com to benefit from Petco's industry leadership position."
"Over the past year and a half, Petco has developed a cost-effective procurement and fulfillment system to serve the e-commerce channel," Petco chairman, president and CEO Brian Devine said.
Tumbling Down
The market downturn earlier this year left pet e-tailers struggling to survive. PetStore.com went paws up in June and sold most of its assets to competitor Pets.com, which itself shut down in November.
Left standing are PetSmart.com — which announced Monday that it had purchased the Pets.com name — and Petopia, both of which have had their own setbacks.
Last week, PetSmart.com scuttled its plans to raise $115 million through an initial public offering (IPO). Instead, the company is being consolidated into its brick-and-mortar counterpart.
Petopia's woes have included scrapping its $110 million IPO plans and an October layoff of 60 percent of its workforce.