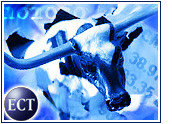 Bruised and battered by a week of bad news, online payment company PayPal (Nasdaq: PYPL) finally staggered into the Wall Street spotlight, becoming the first Internet IPO in nearly a year.
Retail investors gave the offering a warm greeting. When trading opened, PayPal shares shot up to US$18.50, an increase of more than 40 percent from their $13 offering price. By day's end, the stock had edged up to $20.09.
PayPal priced its 5.4 million-share initial public offering late Thursday, raising $70.2 million from lead underwriter Salomon Smith Barney and other investors.
After expenses, the IPO will generate more than $61 million for PayPal's operations, the Palo Alto, California-based company said in a U.S. Securities and Exchange Commission (SEC) filing.
But even as the company debuted on the Nasdaq, it acknowledged that its future remains clouded.
Uncertain Outlook
In a follow-up filing with the SEC on Thursday, PayPal said that New York-based CertCo, which stalled PayPal's IPO a week ago by filing a surprise patent infringement lawsuit, is likely to seek an injunction.
If granted, such an injunction could shut down PayPal's service, which has grown to reach more than 12 million members.
During the last week, PayPal revealed that it is facing renewed scrutiny from regulators in several states, including Louisiana, where it has been ruled an unlicensed bank.
PayPal has countersued CertCo, saying its suit is without merit and was timed to disrupt the IPO.
Popularity, Expansion
The fact that PayPal pulled off its IPO came as a surprise to some analysts, who noted that the company continues to lose money even as investor tastes have turned toward profitable firms. PayPal racked up losses of $283 million from its launch in March 1999 through the end of 2001, but the company still has more than $100 million in cash.
Other analysts focused on PayPal's rapid growth and viral marketing plan, which requires new users to sign up in order to send or receive money through the service. PayPal is highly popular with users of EBay (Nasdaq: EBAY) auctions.
Research firm Gartner said last week that PayPal is poised to expand beyond the person-to-person payment niche it now dominates to capture other online financial services.
And Forrester Research noted last fall that PayPal plans to introduce electronic bill payment services, an initiative the research firm called a "real threat" to banks, which had hoped to corner that market for themselves.
End of Trend?
PayPal became the first Internet IPO since Internet outsourcing firm Loudcloud (Nasdaq: LDCL) debuted last March. That offering proved a disappointment; the stock was trading at about half of its $7 pricing level on Friday morning.
In fact, most Internet-related IPO news has been bad since late 2000. For instance, group buying site Mercata.com withdrew a planned $100 million offering last January and shut down operations just one day later.
Attempts by brick-and-mortar companies such as Staples (Nasdaq: SPLS) to spin off their Internet units also have been thwarted by the market.