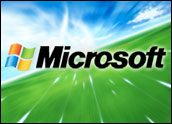 Microsoft's chief software architect said the company will not rush to integrate its Web advertising system with that of possible merger partner Yahoo.
Ray Ozzie, the Lotus Notes inventor and Groove Networks founder who took over the software architect role from Bill Gates in 2006, told the Financial Times that Microsoft would take its time integrating the two companies' Web technology platforms.
A more measured integration approach could help avoid the problems that technology companies sometimes encounter when they try to quickly mesh back-end systems together, Ozzie said.
Avoiding a Reckless Approach
Seeking to quickly "smash things together" is a "reckless" approach, Ozzie told the newspaper. He added that Yahoo has a variety of technologies that would need to be integrated as well as a distinct culture.
Both Microsoft and Yahoo have spent tens of millions of dollars to develop Web advertising platforms in efforts to match rival Google. Yahoo's Panama system debuted last year after years in development. Microsoft's AdCenter rolled out about six months earlier.
A slowed-down integration process could be welcome news in the Yahoo camp, where there is widespread concern about job losses and the cultural clash that would likely ensue when Redmond, Wash.-based Microsoft tried to fold in the Silicon Valley-based Yahoo.
Delayed Gratification
One risk for Microsoft is that its takeover bid for Yahoo prompts the very engineering talent and other key employees that it's most interested in keeping to depart the company before or shortly after the deal is done.
However, the differences between the two corporate cultures may not be as stark as some have suggested, Forrester Research analyst Charlene Li told the E-Commerce Times.
While Yahoo is a Web company, it has not been a startup for a decade and as a result has many of the same corporate bureaucracies of a more established company, Li said.
"Yahoo is a well-established business with a lot of layers of management," she added. While it does have its own way of doing things that differs from that of Microsoft, the cultural integration is far from impossible, and taking a more careful approach may help minimize any problems that arise.
Yahoo is undergoing its own internal changes, as CEO Jerry Yang puts job cuts and other cost-saving measures in place in order to right the Web portal's ship after several quarters of struggles.
Savings on Hold
Such a delayed approach may also have another downside, however: Both cost synergies — which Microsoft said in announcing its US$44.6 billion bid could be high as $1 billion — and market share gains to be realized through the merger may take longer to bring about.
Famed Internet analyst Henry Blodget has estimated that with the cost synergies in place, a combined Microsoft-Yahoo could have operating profit of $1.6 billion by 2009, with a 12 percent profit margin on $13 billion in revenue. By comparison, if the savings were stripped out, profits would be $600 million, a 4 percent profit margin, Blodget wrote on his Silicon Alley Insider blog.
Another key question will be which technological approach survives the merger and integration process. Yahoo's Panama is seen as a dramatic improvement over its previous platform, but has disappointed some analysts and investors in terms of the relatively muted impact it has had on the portal's Web traffic monetization rate.
'Some Interesting Twists'
"Microsoft's history has been to view its own technology as superior and to go out and buy firms that had intellectual property that it could use to augment what it already built in-house," Ovum Vice President David Mitchell told the E-Commerce Times. "This is a much different situation."
Still, Microsoft may want the added time Ozzie referenced to evaluate how the platforms can work together or which parts of each system should be carried forward, Mitchell added.
Ozzie briefly mentioned the Yahoo takeover in his keynote address at last week's Mix conference. "Although I can't talk much about our proposed offer to buy Yahoo, I can say it's already added some interesting twists to what promises to be a really, really exciting year ahead. We've got a lot on tap.
"In order to ensure the health of our ad platform, we're significantly investing in search and also in content, commerce and community innovation. All of this works to attract and grow a highly engaged, well-targetable audience for advertisers. And if you wondered why we're so interested in Yahoo, its creative people and its interesting properties, I hope this makes it a little bit clearer."