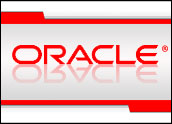 Continuing to add to its menu of applications targeting enterprises in specific industry verticals,Oracle plans to buy Portal Software in a deal worth US$220 million.
Portal sells billing and revenue management software products, mainly to media and communications customers. Oracle intends to use Portal's products to complement its own offerings in that space.
"The combination of Oracle and Portal delivers the first end-to-end packaged enterprise software suite for the communications industry," said Oracle President Charles Phillips. "We supply technology and applications to over 90 percent of communications companies worldwide today, and billing is a logical and complementary addition for those customers."
Redwood Shores, Calif.-based Oracle is offering $4.90 per share in cash for all outstanding shares of Portal stock, or a 17 percent premium over the stock price as of Tuesday, the day before the deal was announced. Portal stock now trades on the over-the-counter bulletin board following its delisting from the Nasdaq last summer. That move came after the Securities and Exchange Commission denied Portal's request for more time to file overdue reports.
The move is a nod to the consolidation taking place in the communications space, where Oracle said its customers include 17 of the 20 most profitable firms.
Complementary Products
Oracle previously developed a suite of telecom applications for use in call centers and customer relationship settings in the telecom space based on technology and products it acquired along with Siebel Systems. Many telecom customers also run Oracle database software, the company said.
Having Oracle work alongside it is "exactly the kind of combination our customers have been asking for," said Portal Founder and CEO Dave Labuda.
"Bringing together Oracle's leading ERP (enterprise resource planning), CRM (customer relationship management) and infrastructure software with Portal's global billing and revenue management into an integrated solution is a huge win for our customers," added Labuda, who will become chief technology officer of a Portal Software unit within Oracle after the merger.
It isn't clear how the rest of the firm's 600 employees will be integrated into Oracle in the long term.
Vertical Leap
Portal's products, already made to run alongside Oracle programs, include billing and management software to handle the entire bundle of telecom services that more carriers are now offering — wireline, wireless, broadband, cable, Voice over IP, IPTV, music and video.
The Cupertino, Calif.-based company has seen growing revenue but has had trouble getting into the black permanently. For its last fiscal year, it posted losses of $40 million on revenue of about $126 million.
The acquisition will immediately provide a modest boost for Oracle in the 2007 fiscal year, at least in terms of revenue, and it will reach peak value in 2008, Lazard Capital Markets analyst John Rizzuto said. Investors are likely to remain cautious until Oracle can demonstrate it has successfully integrated the company and capitalized on the complementary nature of the two product lines, he added.
The purchase, while relatively minor compared to the PeopleSoft and Siebel buys, gives Oracle another integration and product evolution project to manage alongside those already under way, said Gartner analyst Donald Feinberg. The database and enterprise software maker has also begun to move into the open source database space with its recent buy of SleepyCat.
More acquisitions are likely for Oracle as it continues to round out its product lines to support vertical markets and add open source-friendly products to its proprietary lineup, Feinberg said.