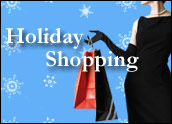 Online shopping in the U.S. soared by 25 percent, to US$23.2 billion, during the 2004 holiday season, with almost every category posting year-over-year increases, according to the latest holiday eSpending Report from Goldman, Sachs & Co., Harris Interactive, and Nielsen//NetRatings.
Online shoppers bought plenty of everything during the holiday season, according to Nielsen//NetRatings senior retail analyst Heather Dougherty.
"Online shopping contributed significantly to overall 2004 holiday sales by attracting consumers through a broad product selection," Dougherty said. "Consumers have become accustomed to purchasing online over the years and look to the Internet to find comprehensive product information, competitive prices and easy gift delivery, allowing them to have more time to spend on other holiday activities."
Killer Categories
Online consumers this holiday season favored spending on apparel/clothing, totaling $3.8 billion, or 16 percent of total online revenue.
The toys/video games category was second, with $2.5 billion, or 11 percent of online revenue, while the consumer electronics category rounded out the top three with $2.3 billion, or 10 percent of total online revenue.
Categories generating the highest year-over-year growth in holiday dollars included jewelry, flowers and computer hardware/peripherals.
Jewelry jumped 113 percent to $1.9 billion, compared to the $888 million spent in 2003. Floral retailers experienced a 59 percent surge in online revenue to $530 million, while computer hardware/peripherals increased 30 percent over last season, generating $2.1 billion this year.
Who Is Shopping?
These numbers jive with VeriSign's recent report. Trevor Healy, vice president of payment services for VeriSign, told the E-Commerce Times that popular categories not only demonstrate consumer confidence, but also reveal who is shopping.
"Retailers have to be conscious of who is buying and their behavior — when they are shopping and what they are looking for," Healy said. "The leading products that were purchased indicate that we have a higher concentration of female buyers now online, which is consistent with the offline world. We had some very good results in the general retail category in the area of kitchen and housewares and health and beauty."
Measuring Shopper Satisfaction
The 2004 eSpending report showed that overall the majority of online consumers were satisfied with this season's Web shopping experience: 37 percent were very satisfied and 24 percent were somewhat satisfied. In addition, 30 percent of respondents felt this year's online shopping was better than last year.
Several factors contributed to the success of online shopping in the 2004 holiday season.
Similar to last year, the 2004 eSpending report indicated that 36 percent of respondents cited a preference to avoid crowds as the top reason to buy online rather than visit a store. Thirty-six percent also cited finding a lower price online as the reason they took to Internet shopping, while a wide product selection rounded out the top three reasons, with 33 percent.