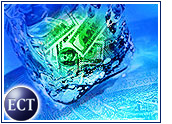 Most e-commerce sellers and go-betweens have but one wish this holiday season: revenue.
In a sheepish effort to fulfill that craving, many e-commerce go-betweens — as in online marketplaces and payment service providers — are starting to squeeze buyers for cash.
Now, that's naughty, not nice. Moreover, the timing is all wrong.
Online buyers have been pampered with Web freebies for years, with good reason: Web sellers need Web buyers more than the other way around. And with the economy divinglike a sick reindeer, buyers aren't about to cough up extra fees now.
My advice to e-commerce providers: keep wishing forrevenue, because you're not getting it from buyers.
Yahoo! Attempts Tap
Yahoo! (Nasdaq: YHOO) is one of the latest companies to tap buyers for much-needed funds. After December 17th, its PayDirectonline payment service will no longer be free.
The new pricing for Yahoo! PayDirect will be based on2.5 percent of the transaction amount, plus 30 cents.Granted, either the buyer or the seller can take thehit, but the mere mention of it will turn many buyerson their heels.
Indeed, a recent online forum posting reads, "Bye-bye,Yahoo! I refuse to pay a dime for any of these freeservices that they've now decided to charge for! Thatis a greedy bait-and-switch."
Don't worry, Yahoo! because PayPal and EBay(Nasdaq: EBAY) Payments — both of which still chargethe seller — will be glad to look after your disgruntled former buyers.
Seller's Dilemma
Here's the problem. Historically, the seller's need to sell online has been greater than the buyer's needs to buy online, so e-commerce companies have aptly tappedsellers to pay for services that feed their needs.
The Web is a valuable distribution channel for mostsellers, with unprecedented reach and reward. Sosellers can justify paying to list items in an auctionor to receive online payments. Fact is, the Web hasbecome indispensable for many sellers.
Not so for buyers. Before the Web came along, theywere happily thumbing through catalogs and strollingdown aisles. The Web has brought them convenience,selection, and personalization, but it's by no meansindispensable.
Shipping charges are hard enough for many buyers tostomach. Tack on arbitrary usage fees, and buyerswon't shed a tear on their way to visit old friends atWalmart.
Fee-dom Will Fail
E-commerce companies can spin tales of value and experience, but for buyers, it's still about price. According to Jupiter Media Metrix, 74 percent of consumers said better prices would motivate them to buy more online.
From consumers' mouths to Orbitz's ears. Since June, the travel site has competed with powerhouses Travelocity (Nasdaq: TVLY) and Expedia (Nasdaq: EXPE) by offering basement fares. But Orbitz's bottom line has been doubly slammed by an anemic advertising market and a crumbling airline industry.
So, where does it turn for new revenue? Buyers. The company recently announced a US$5 service fee on all electronic tickets. Not enough to break you, butjust enough to wipe that smile off your face.
Again, a recent online forum posting captures onepopular sentiment: "Although I used to use Orbitz, Iwill never use it again! I will never pay a fee, and Ihope this greedy, arrogant venture fails miserably!"
Changing Tunes
Never underestimate the power of habit. Onlinebuyers simply are not used to paying extra. Addingfees to a service that has been free, withoutmeasurably improving the service, is a doomed proposition.
In that vein, Citibank's C2itservice may have an edge in the online payment space.The 1 percent transaction fee for buyers was recently waived,and C2it is now free to both buyers and sellers.
Now, that's a bait-and-switch I can live with.
What do you think? Let's talk about it.
---
Note:
The opinions expressed by our columnists are their own and do not necessarily reflect the views of the E-Commerce Times or its management.
---