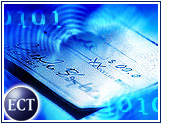 Somewhere in the zone between idea and execution, e-commerce suffers from a case of diminished returns.
Take online bill payment, for example.
At the new-idea stage, online billing was going to let every business — from dry cleaners to international investment companies — streamline their operations and offer customers a convenient way to "pay as they go."
What could be simpler, right? You just click to a Web site, and with several keystrokes, all of your various bills are paid within just a few minutes. The site takes the funds from the account you specified, in the amounts you want, and pays your creditors instantaneously. And you get to get on with your life.
Unfortunately, somewhere along the journey from concept to reality, the convenience factor of online bill-pay got desperately lost. Moreover, a number of variables jumped in the way and discouraged consumers from climbing aboard the online billing train.
Competing Sites
I count myself in that slim majority of American consumers who do pay their bills online. Still, I have some reservations about the process.
About a year ago I started paying bills for a major credit card at the company's Web site. Six months later I began paying most of my bills at my bank's Web site, including the above-mentioned credit card bill.
After paying the credit card bill at the bank's Web site for a few months, I received an e-mail from the credit card company, attempting to entice me back to the site with a promise of a US$10 credit to my account if I would pay my bill at its site six months in a row.
Kicked Out
I decided to continue paying the credit card bill at my bank's Web site, along with my other bills. Soon I received another e-mail from the credit card company telling me my online billing privileges were being suspended due to "lack of use."
I e-mailed the credit card company, asking it to please keep my online billing account open because I liked the convenience of reading my statement online. The company did not respond, and my online billing account was unceremoniously closed.
Hidden Costs
Meanwhile, my bank, which had aggressively courted me as an online customer, was doing a stellar job of enabling me to pay my bills online. In fact, shortly after I adopted the service, the bank offered a monthly debit service, in which every month any standing bills I had would be paid automatically, once I did an initial setup.
I appreciate the service because it pays a few bills that are exactly the same amount and due on the same day of every month. I don't even have to think about it. However, soon I received my bank statement and found a mysterious "setup fee" tacked on to my regular charges, as well as a $6 monthly "online billing" fee.
So I contacted the bank, which directed me to its Web site, where buried deep — really, really deep — there was a page that outlined the charges.
Sweet Talk
It is worth the $6 a month to me to have the service, but my guess is that there are a lot of customers out there who are already hesitant to pay their bills online and need some nurturing to be convinced of the viability and security of the service.
To charge newbies a fee for something they already have misgivings about is probably not wise — especially when they are not told about the fee before it arrives. Customer relationship errors like that may account in part for the extremely low percentage of consumers who pay their bills online.
Bearing All
Would it not make sense for online billers and banks to bear some of the initial costs to increase their online bill-pay business?
After all, if a company can significantly reduce its paper trail and postage costs by persuading a substantial number of its customers to go electronic, the long-term benefits of selling online billing services would seem worth some up-front outlay by the biller.
As usual, the numbers tell the story. Gartner reports that of this country's estimated 130 million Internet users, only about 3 million pay any bills online. Further, most of those who do pay online still want a paper statement sent to them via traditional mail.
Consumers have made themselves clear: they're not ready to pay much for a service that has yet to prove itself to them.
What do you think? Let's talk about it.

---
Note:
The opinions expressed by our columnists are their own and do not necessarily reflect the views of the E-Commerce Times or its management.
---