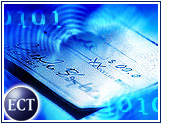 With the goal of encouraging Web merchants and shoppers to use personal checks for e-tail sales, the Electronic Payments Association instituted new rules Friday for how electronic checks are processed.
"As e-commerce matures, consumers and businesses will expectto have payment choices, just as they do in the bricks-and-mortar world," said Elliott C. McEntee, president and chief executive officer of the not-for-profit association, which is also known as the National Automated Clearing House Association (NACHA).
The new rules will govern how Internet merchants accept payments by check sent through NACHA's Automated Clearing House network (ACH), the transfer system that processes approximately 32 million electronic checks a year.
The rules require Web merchants accepting electronic checks sent through the ACH network to verify all account numbers and establish a secure Internet connection with online shoppers before asking for their personal bank account information.
Confidence Game
The revised procedures are expected to set a new industry standard for how e-commerce purchases are made using bank checking accounts.
The new rules require Internet merchants to conduct annual audits to ensure that consumer bank account information is safe throughout — and after — the electronic transaction. The association is also calling on Web merchants to adopt "commercially reasonable" anti-fraud measures.
McEntee said the new rules "address the unique environment of the Internet" and provide for an electronic payment system that meets the "safety and soundness requirements of the payments system."
Checks vs. Plastic
By upgrading its e-checking process, the electronic payments industry hopes to boost consumer confidence in using checking accounts for e-commerce transactions — a space long dominated by credit cards.
Indeed, many e-commerce merchants have commented that Web shoppers mistakenly believe that credit cards are the only way to pay online. However, major e-tail sites, such as Amazon.com, will accept a bank check electronically as the form of online payment.
The dominance of credit card payment systems on the Internet is widely viewed as a major stumbling block for the growth of e-commerce. Millions of consumers — especially younger shoppers, who use the Web more extensively than their elders — do not have credit cards.
NACHA is Big Biz
The ACH network is the transfer system that clears most of the electronic payments sent between banks and other financial institutions in the United States.
In addition to the clearinghouse network itself, the Federal Reserve, the Electronic Payments Network and Visa act as ACH Operators — or central clearing facilities — through which financial institutions transmit or receive ACH entries.
NACHA represents more than 12,000 financial institutions in the United States.
In an electronic check transaction, a consumer presents a merchant with a check. The merchant runs the check through an electronic reader, capturing the bank account number and routing information on the check, as well as the check serial number. The merchant then uses the check information to initiate an ACH transfer.