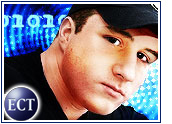 The use of Napster by young people may make headlines, but Americans 50 years of age and older are apparently the real aficionados of music on the Web.
According to a report released Tuesday by Media Metrix, older Americans have been flocking to a variety of sites where they can download songs and learn more about music at a growth rate far higher than the rest of the population.
In June of this year, 6,811,000 Americans over the age of 50 visited such sites, up from 3,550,000 in the same month of last year. These figures reflect a 92 percent increase — more than twice the 45 percent growth rate for visitors of such sites in the rest of the population.
Heavy Downloaders
The number of American adults over 50 visiting multimedia software download sites like Napster jumped 128.6 percent from June 1999 to June 2000 — compared to 88.6 percent in the rest of the population. Among these people, 144,000 Americans age 55 and older are Napster users.
"This audience's use of music-related sites has grown at an even faster rate than their usage of the Web overall," commented Doug McFarland, president of Media Metrix. "Keeping an eye on this burgeoning demographic will be key for Internet marketers."
College Controversies
Meanwhile, colleges and universities — most of which provide their students with high-speed Internet access as a matter of course — are continuing to deal with the problem of heavy on-campus use of Napster. Aside from presenting potential legal challenges, the music file sharing program also eats up valuable bandwidth.
On Monday, schools across the United States announced different approaches to the problem, joining the ranks of institutions lining up on either side of the Napster dispute. On the one hand, Stanford University in California and the Massachusetts Institute of Technology both announced that they would deny a request from a Los Angeles entertainment lawyer representing such artists as Dr. Dre and Metallica asking them to ban access to Napster through their servers.
Meanwhile, officials at New York's Cooper Union for the Advancement of Science and Art, a prominent local art, architecture and engineering school, have blocked Napster, saying that it was slowing the school's overall Internet access.
"It wasn't a privacy issue at all. We're a small college and it was putting a tremendous strain on the system," Claire McCarthy, director of communications at the Cooper Union, told the E-Commerce Times.
Media Metrix, Inc., part of Jupiter Media Metrix Company (Nasdaq: JMXI), is an Internet and digital media measurement firm with over 900 clients.