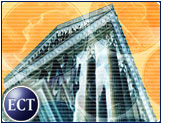 The use and abuse of spam and the fight over domain names are the subject of two lawsuits gathering steam in the courts that could affect online business conduct in the future, according to published reports.
A suit against an anti-spamming organization by a New Hampshire business was allowed to proceed Thursday by a Santa Clara, California Superior Court judge, who said that the defendants did potentially cause a measure of damage to the company's name by targeting it as an abuser of e-mail mailing lists.
Meanwhile, on the other side of the U.S., an Alabama businessman has filed a class-action suit against Network Solutions, alleging that the Herndon, Virginia-based firm, which allocates domain names on the Internet, is hoarding legally expired Internet addresses for future auction.
Improper Labeling
According to the spam-related lawsuit, Black Ice, a New Hampshire-based company that makes fax, voice and imaging software, was placed on a "Black Hole List" by the Mail Abuse Prevention System (MAPS), a Redwood City, California-based company that helps other firms screen junk e-mail.
"The wrongful listing of Black Ice on the MAPS [list] and the labeling of Black Ice as a 'spammer' by MAPS resulted in a substantial loss of Black Ice's Internet and e-mail services and damaged Black Ice's business and business reputation," Black Ice wrote in court papers filed last month.
Being listed on MAPS' "Black Hole List" is potentially a serious marketing blow to any company that uses mass Internet advertising, because along with corporations, free e-mail services like Hotmail also use it to block unsolicited e-mails.
MAPS has come under legal fire from other companies in the past, including Harris Interactive, the Internet arm of the Harris polling service, which has said that MAPS' technology violates the free speech rights of advertisers.
Mastering Domains
The businessman who filed the domain name lawsuit, Stan Smith, claimed that Network Solutions caused a restraint of trade when it would not sell him 28 domain names he wanted to use to expand his business, despite the fact that the names were legally expired.
The controversy developed earlier this year when, over the summer, Network Solutions warned people who had not paid to keep up their accounts current would have their domain names auctioned off — no small threat, considering that some names have sold for millions of dollars.
According to The Washington Post, the lawsuit has contributed to a 25 percent drop in the stock price of VeriSign (Nasdaq: VRSN), Network Solutions' parent company, though J.P. Morgan analyst Raimundo C. Archibold, Jr. has written to investors dismissing the lawsuit as "a frivolous complaint."