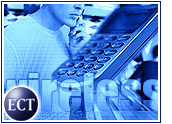 Travelers frustrated with airline delays are increasingly finding ways to stay connected to the Internet, as both airline carriers and automakers are expanding their wireless technologies to customers. United Airlines (NYSE: UAL), reeling from customers angry at delays and cancellations, said last week it will begin offering wireless Internet access in up to 50 air terminals around the world, starting next year.
Delta Airlines (NYSE: DAL) already offers wireless networks at its Vancouver, British Columbia terminal and plans to add similar technology for customers next year at terminals in its hub cities of Atlanta, Cincinnati and Dallas-Fort Worth.
United We Log On
United announced a partnership with Aerzone, a subsidiary of SoftNet Systems (Nasdaq: SOFN), to offer high-speed, wireless technology in its first-class and frequent flyer lounges. Unlimited access is expected to cost between $40 to $60 per month and is available to any laptop with a wireless modem.
The companies announced that they will use the wireless LAN standard (802.11) to provide the service. While wireless capability is slowly becoming standard equipment in newer laptop computers, Aerzone plans to rent add-in cards to passengers who do not have it built in.
The wireless network cards have a range of several hundred feet and can carry data at up to 11 Mbps — a good deal faster than the 56 Kbps dial-up connection most travelers get when they use their modems to tie into their offices or ISPs from airports.
According to data released by the U.S. Department of Transportation, United was last among the major carriers in delivering passengers on time for the month of August. The airline, which has been plagued recently by pilot and mechanic labor disputes, delivered passengers as promised only 43 percent of the time, far below the 70 percent average of the 10 largest airlines.
Other Airlines in the Race
Other airlines, which also suffered this summer due to inclement weather and a record number of air travelers, are also getting into the wireless act.
Delta is already testing wireless Internet access in its terminal in Vancouver, where passengers can rent access cards at any of 10 kiosks. American Airlines offers wireless access in its first class Admiral's Club lounges.
American Airlines officials also say they are planning on offering wireless access at their gates and are even looking into providing the service on board their airplanes. However, in-air wireless presents a whole new set of technological challenges, most notably making sure it does not interfere with the craft's navigation systems.
Airports are getting into the high-speed access act as well. On Sunday, Aerzone's parent company announced that its subsidiary, Laptop Lane, was launching its 13th outlet at Salt Lake City International Airport. At Laptop Lane, passengers can check into a private cubicle and hook up to a T-1 data line, printer, fax machine and telephone.
Information for Drivers
On the road, General Motors (NYSE: GM) started offering wireless Internet access in cars this month with its Onstar technology, and Ford has promised it later this year. In Japan, Honda, Nissan and Toyota have all begun offering updated, wireless access.
Honda's Internavi already has 40,000 customers in Japan. The car's system is based on the computer satellite navigator currently installed in about five million cars in Japan.
The navigator displays maps on a dashboard-mounted screen, and engineers have added a modem, browser and cell phone. Though tests have shown the early technology is clumsy and slow, the company said eventually drivers will have the same instant Internet access in their cars as they do in their homes.
The new service gives travel information, such as restaurant guides and the locations of hospitals and repair shops. The company said it will add traffic reports in the near future. As required by law, the Net function shuts off when the car is in motion and an electronic voice gives directions.
The navigation machine costs about $1,800 (US$) and additional parts cost $640, including installation. Honda said there are no plans yet to introduce the car in the United States.
Back-Seat Browsing
GM has had OnStar technology available in models for years, and has recently added a Global Position System (GPS) feature to help lost drivers, as well as voice-activated Internet connectivity.
New GM models will offer a voice-controlled "Infotainment" system and "Virtual Advisor," which reads e-mail, stock quotes and other news from the Internet.
OnStar technology is available as standard or as an option on 30 of 54 GM models sold in the United States.
Also, GM and Sun Microsystems have developed a demo "Java car" that includes a Java-based browser in the back seat.