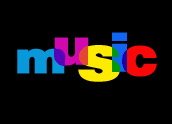 In the latest sign the music distribution business continues to be roiled by change, Nine Inch Nails has released its new album in a variety of formats, including giving part of it away on file-sharing technologies such as BitTorrent.
The musical act fronted by Trent Reznor has released part of its latest recording, a two-hour collection of instrumental music known as "Ghosts I-IV," under a noncommercial Creative Commons license, meaning that once they download the music, users are free to share it as widely as they want.
In a post to its Web site, where it also offers the entire four-volume set of "Ghosts" for US$5, Nine Inch Nails calls BitTorrent "a revolutionary digital distribution method, and we believe in finding ways to utilize new technologies instead of fighting them.
"We encourage you to share the music of 'Ghosts I' with your friends, post it on your Web site, play it on your podcast, use it for video projects, etc.," the band writes.
"Ghosts I" is part of the 36-track collection in "Ghosts I-IV." The rest of the collection is being sold without digital rights management restrictions through Amazon and other download sites as well as from the Nine Inch Nails site. It can also be purchased on compact disc and Blu-ray DVD.
"Undoubtedly, you'll be able to find the complete collection on the same torrent network you found this file," the band writes, acknowledging the music would be swapped freely once it began to be downloaded.
Radio Stars
While independent acts have been using alternative digital distribution and license-free ways to get their music out to the public, more well-established, successful and even best-selling acts have taken similar tacks in recent months. Last fall, Radiohead made a splash by making its new album, "In Rainbows," available for download from its Web site and enabling users to set their own price for the record.
Radiohead later made the album available on iTunes and elsewhere, and others have taken similar approaches: Prince gave away thousands of CDs in a UK newspaper promotion, for instance.
While record labels may be rattled by the direct approach of artists they once had under their control, the exploration of alternatives is healthy for the industry, JupiterResearch analyst Mark Mulligan told the E-Commerce Times.
"These various tactics and antics don't mean labels are going away," Mulligan said. "They remain the best source for discovering, nurturing and marketing talent."
How successful Radiohead's efforts were has been disputed. The band has not released actual sales numbers, though the fact that the act didn't have to share its revenue with a label may mean that even if fewer downloads were sold at lower rates, the band may have come out ahead of traditional sales methods.
For Nine Inch Nails, meanwhile, the experimental, instrumental nature of its latest recording may help make the alternative distribution channel a better bet, Mulligan added.
Paving the Way
Labels may actually benefit from the experiments of various musical acts, Yankee Group analyst Mike Goodman told the E-Commerce Times.
"If an act finds something that works, that consumers respond to, labels can learn from that," he said. "All this experimentation is very healthy."
By doing so, and by embracing digital distribution as an efficient alternative to the cumbersome and costly process of making and packaging, distributing and retailing compact discs, labels may be able to retain some of their value in the music industry, he added.
"Labels have a role to play, but it's not the one they've played in the past," Goodman added.
Nine Inch Nails may have a lesson of its own to learn about Web site infrastructure, meanwhile.
As of Monday afternoon, the site was experiencing slowdowns. The band posted a note saying it "thought" it was ready for the release but was in the process of "adding more servers to accommodate the unexpected demand."