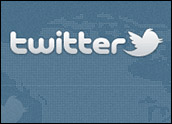 After a year of testing and much feedback, Twitter on Monday released a set of tools for small businesses and self-service advertisers — tools that will give businesses more of an opportunity to speak directly to consumer interests.
Targeting was the most requested feature in the feedback that the social network gathered from select advertisers, according to a Twitter blog post. The company then came up with several ways for advertisers to focus their campaigns.
The yearlong test of the ad platform included thousands of businesses, but Twitter will roll out its new ad platform to all businesses. The blog post calls the new platform "insanely simple for any business to use." It links to examples of a range of businesses — from a local bakery to larger enterprises that run campaigns across several marketing channels.
Targeting Twitter Users
Advertisers have a range of new targeting options on the new platform; they can focus on device type and Twitter user names.
"The @ tag piece is huge," Dave Rollo, chief strategy officer at BLiNQ Media, told the E-Commerce Times.
While the "@" is unique to Twitter, it is similar to what Facebook allows on its ad offering. "It is directly in line with all the interest-based targeting on Facebook. I think between the two of them, we're starting to see a solid trend," said Rollo.
Advertisers can target a particular user name as well as users similar to that target. An automotive advertiser, for example, can pick out one or a handful of auto accounts such as @Ford, and other accounts including dealerships, industry-related news media and others who tweet about cars. The ads will run alongside tweets from the targeted account and with similar Twitter accounts.
Twitter didn't say whether it would allow advertising around hashtags.
Promoted Tweets can also be targeted to user device and gender. Devices include desktop, iOS, Android, BlackBerry and other mobile products. Other social platforms, including Facebook, allow for similar targeting.
"Even though they are very different social platforms, the rules around targeting are happening in the same way," said Rollo, who added that the new platform should be good for smaller advertisers. "It makes agency and user adoption that much easier."
The Small Business Solution
Twitter is indeed targeting this advertising platform to small businesses. It will offer a self-service dashboard so businesses can manage their own campaigns.
Twitter's blog post said its feedback included many requests for a "pathway to all the bells and whistles of our advanced interface," which offers deeper campaign controls, detailed reporting and analytics, and a multi-campaign optimization tool.
Users won't automatically see the advanced interface, but will be able to switch to it in order to get deeper insight into campaigns. The self-service advertising platform is still restricted to an invitation-only audience.
"I'm skeptical about it being a broad vehicle for true small businesses," Greg Sterling, principal analyst at Sterling Market Intelligence told the E-Commerce Times. "There are a lot of small businesses that are sophisticated or have agencies, and those people will probably jump on it."
It's the small businesses that have only a few employees — often less than 10 — that might find it difficult to get involved in advertising on social platforms. Still, Sterling believes the offering from Twitter is necessary and a good step.
"Twitter is becoming a very important advertising platform and social marketing platform for businesses," he said. "They're offering a good thing. There will be some business owners who will pursue it."
Education could be key for including small businesses and individual advertisers. "Twitter has done a phenomenal job in tool education, I would expect this to be no different," said Rollo. "They have a whole small business guide to Twitter."
Twitter has studied ad offerings from Facebook and other platforms, he added. The company is determined to learn from mistakes made by other networks. "I think it's smart that Twitter, in some ways, is mimicking or launching products in a similar approach to other social players in the space."