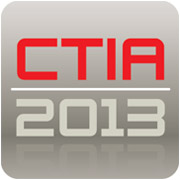 During her keynote address at the opening session of the CTIA 2013 wireless industry trade show in Las Vegas, acting FCC Chairwoman Mignon Clyburn spoke of continuing the work of her predecessor — with a slight shift from focusing on rural communities to addressing the needs of the underprivileged.
Clyburn, in her second day in office, stepped in as a late addition to the keynote lineup on the conference's first day. Because of her interim position, she should avoid risks, she said. "So what do I do? I board a plane for Las Vegas."
Her plan, which she outlined for the audience, is very much in line with former Chairman Julius Genachowski's agenda. He took the stage a year ago to speak about the government's priorities regarding spectrum and the wireless industry.
Outlining Goals
"My goal during this transitional period is simple — to keep the FCC moving forward," Clyburn said.
She outlined three goals to tackle during her tenure: Transparency, communications and continued focus on the consumer. By the latter, she means retaining focus on consumers and members of the wireless industry.
"Looking ahead, I can assure you that maximizing the benefits for communications will continue to be a priority for the FCC," she said.
Following a Vision
Spectrum remains a priority for the FCC, as well as broadband technologies such as LTE and other standards. The agency expects to hold spectrum auctions for portions of the wireless spectrum in 2014, with more to follow. It also expects to hold meetings in June with industry stakeholders to share recommendations and discuss strategies to use spectrum more efficiently.
"The FCC's wireless agenda remains focused, not only on licensed but unlicensed spectrum," Clyburn said.
Developing wireless strategies for the country has helped foster a healthy wireless industry in the U.S.
"Mobile innovation is key to U.S. competitors. We currently lead the world in LTE deployment," she noted. The FCC wants to work to maintain that lead. "The national broadband plan will help put the issue squarely on the map. The U.S. is doing a lot to make spectrum available."
Being a leader in LTE deployment, as well as other mobile industry achievements, has brought in new jobs. Clyburn said that app development alone has created over 500,000 jobs in the U.S.
Taking a New Path
If there is one divergence from Genachowski's vision, it is in a broadband rollout to underprivileged communities. Last year Genachowski spoke about supplying broadband to rural areas, an area where cable and telecoms have struggled to provide services.
The word "rural" was never mentioned in Clyburn's speech. She instead spoke of the impoverished needing communications services.
The percentage of American adults who rely on commercially provided cellular voice services is large and growing, she said. Clyburn then mentioned a subset of that group that must be included — "the percentage of those below the poverty line."
Texting Emergency
One initiative that will come to light during Clyburn's tenure is text-to-911, which allows users to send text messages to 911 for help instead of a voice call.
The FCC website says the action will become increasingly available during 2013. Yet in her speech Tuesday, Clyburn said text-to-911 will be widely available by May 15, 2014.