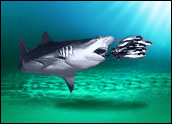 After making two acquisitions of its own over the past few months, Classmates Online is selling its assets to United Online for US$100 million in a move that will boost United's subscriber base.
United, which also operates NetZero and Juno services, will add the subscription-based Web site that allows classmates, teachers and friends to find one another in a database of 38 million people from more than 200,000 schools.
While United posted a 42 percent jump in third-quarter profit, the company missed revenue targets and reported weak subscriber growth. Classmates generated $54 million in revenues in the first nine months of 2004 — 75 percent from subscription fees.
Classmates posted 1.4 million paid subscribers in September, 10.3 million monthly live accounts and more than 38 million registered members, giving it a significant database of self-registered personal information.
Powerful Audience
"Our proposed purchase of Classmates is consistent with our stated mission to expand our network of affordable, high-quality consumer Internet subscription services," Mark Goldston, chairman, CEO and president of United Online, said.
"Together with United Online's 6.6 million active accounts, the addition of Classmates will give us a powerful audience of more than 16 million active accounts, providing additional marketing opportunities and extending our advertising reach. We look forward to welcoming Classmates' team of skilled employees to the United Online family."
In May, Classmates acquired Klasstraffen.com, a similar site in Sweden that had grown to more than 350,000, for an undisclosed amount.
Classmates also acquired StayFriends GmbH, a similar company based in Germany that had grown to more than 400,000 listings when the company acquired it for an undisclosed amount in March.
Innovation, Excellence
Classmates was named service provider of the year by WSA (formerly the Washington Software Alliance) in March for "demonstrating innovation and excellence in technology."
Classmates has 175 employees. United Online executives said they will maintain Classmates' operations in Renton, Washington. The acquisition is expected to be completed in the before the end of this year.