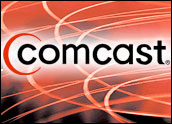 Tension appears to be rising days after a hearing that was meant to help clear the air over the flap involving Comcast's management of Internet traffic. Some groups claim the public was deliberately shut out of the hearing by Comcast, and New York State investigators are asking the cable company to turn over records relating to its practices.
The Federal Communications Commission is considering holding a second hearing in order to address concerns about how seats at the first one — held inside a practice courtroom at the Harvard Law School — were allocated, according to published reports. The idea of holding a second hearing first appeared in the Valley Wag blog.
Comcast has acknowledged using some members of the public to hold seats for attendees from the company at the hearing, a move made necessary by the fact that dozens more people turned out than could be accommodated.
Dozing Attendees
Video of the hearing posted to the FCC Web site shows some of those so-called seat warmers dozing during the proceedings, which lasted several hours and included testimony from Comcast executives, law professors, technologists, lawmakers and activists.
The FCC's media office did not return a call seeking comment on a possible second hearing. The first hearing was planned and announced more than a month before it took place.
Separately, New York State Attorney General Andrew Cuomo has reportedly subpoenaed Comcast, seeking documents and related information on its network management practices and policies. The AG's office would not comment on those reports.
Ready to Act?
Comcast said it is cooperating with New York investigators but would not comment on what the items being sought involved. Cuomo's office is seeking records of Web traffic patterns, according to the The Wall Street Journal.
The FCC began investigating Comcast's practices after it received complaints that users of BitTorrent and other peer-to-peer file-sharing sites were having their network access impacted by Comcast. The company responded with a lengthy brief outlining what it described as network management techniques necessary to ensure that all users could get the bandwidth they need.
Comcast has never blocked access, it argues, but critics say delaying access to third-party sites even a short time could impact the ability of those sites to survive in the highly competitive online marketplace.
At the hearing Monday, FCC Chairman Kevin Martin and others indicated they are prepared to act if they find the actions of Comcast involved targeting certain Web services for bandwidth limitation.
Many of those who wanted to but were unable to get into the hearing were advocates of network neutrality, Ben Scott, policy director at Free Press, told the E-Commerce Times. Free Press estimates as many as 100 people were turned away.
"The hearing was part of a larger process looking to how Comcast handled Internet traffic and they have an incentive for keeping out people who want the FCC to keep the Internet free and open," Scott commented.
A second hearing on the West Coast would give more open Internet advocates a chance to be heard. If it takes place at Stanford University — as published reports suggest — it could draw an audience from the multitude of next-generation Web services companies based in Northern California.
Power to the People?
In addition to defending its practices, Comcast has also argued that the FCC does not have the independent authority to enforce the policy directive regarding network neutrality without authorization from Congress first.
Network neutrality legislation has surfaced several times in recent years, most recently in the form of the Internet Freedom Preservation Act, which was filed in the House earlier this month.
Web heavyweights such as Google lobbied heavily in favor of such legislation last year only to have a similar bill fail to move forward in Congress.
The issue is unlikely to go away, and in fact will have to be decided before long. Comcast told the FCC at the hearing Monday that by one estimate, the surge in demand for bandwidth by technologies such as online video, interactive gaming, digital music and VoIP (voice over Internet protocol) calling could exhaust all current Internet capacity within just a few years.
"The broadband industry could help itself by being more transparent in what it tells its customers it is selling them," said JupiterResearch analyst Ian Fogg. Comcast points out that its service agreement includes a caveat that traffic may be managed to ensure full access, but Fogg told the E-Commerce Times that many consumers believe they are buying unlimited and unfettered access.
"The technologies emerging today can't be handled in the same way the first generation of Web services was by providers," Fogg said, adding that the industry may respond with its own solutions — such as variable pricing schemes — before regulators or lawmakers have a chance to impose their own ideas.