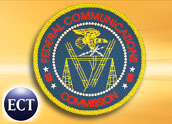 Cable carrier Comcast on Wednesday defended its practice of managing Web-based traffic over its network as legal and necessary, providing new fodder for the network neutrality debate even as a lawmaker revived legislation to require that all Internet traffic be treated equally.
In an 80-page document filed with the Federal Communications Commission (FCC), Comcast describes what it calls "reasonable measures" taken to manage broadband traffic in the face of massive demand for bandwidth from users of BitTorrent and other peer-to-peer technologies.
FCC Chairman Kevin Martin disclosed earlier this year that his agency was looking into complaints that P2P users were having their traffic blocked. A Comcast customer has filed a civil suit against the practice in California as well.
Management Is Neutral?
In its response to the FCC, Comcast maintains it was not blocking specific content or singling out service providers, but instead was using back-end network management techniques to ensure that its 13 million high-speed subscribers could continue to access services without interruption or slowdown.
"Simply stated, there is nothing neutral about a network that is not managed," Comcast says in the filing, which is meant to answer such critics as consumer groups and Internet freedom organizations.
The cable company says it was not blocking any traffic — simply managing the flow of data to ensure equal access, much in the way that engineers use signals at on-ramps to keep rush-hour traffic moving.
"One would not claim that a car is 'blocked' or 'prevented' from entering the freeway, rather, it is briefly delayed, then permitted onto the freeway in its turn while all other traffic is kept moving as expeditiously as possible," the filing states.
Lack of Transparency
The FCC has not indicated whether it will take action on complaints issued by consumer groups and others about the activities of Comcast. Other top broadband providers, such as AT&T and Verizon have publicly stated that they do not currently manage traffic to account for heavy use of certain applications or sites, but that they are constantly monitoring their networks to judge whether such steps are necessary.
Comcast argues that regulating traffic is necessary to ensure free access: "An unmanaged network simply means that users who make disproportionately resource-intensive demand on the network can crowd out fellow users."
One of the main criticisms against Comcast is lack of transparency — that the company is not up-front about the way it handles the surges in traffic created by the sharing of large files.
"The way it was revealed leads to suspicions about what exactly was being done," Electronic Frontier Foundation staff attorney Fred von Lohmann told the E-Commerce Times.
A move by some cable companies to begin testing metered access options for broadband users — plans that charge power users for the bandwidth they consume — could help clear up the confusion among consumers, he noted, and help network operators address the congestion issues.
It's unlikely that the FCC will find Comcast doesn't have the right to manage traffic as long as it is not actively blocking certain content in the process, said von Lohmann, adding that the FCC may look to Congress for direction on the issue of neutrality as well.
Trying Again
In fact, the Comcast document was filed a day after Massachusetts Rep. Edward Markey, a Democrat who chairs the House Subcommittee on Telecommunication and the Internet, reintroduced legislation that would order the FCC to study network neutrality and propose rules or additional legislation to ensure the Internet remains open to all traffic.
The Internet Freedom Preservation Act is cosponsored by Chip Pickering, a Republican from Mississippi.
"The open architecture nature of the Internet is baked into its technological DNA — it is what has ensured the Internet's place as the greatest level playing field ever created," Markey said. The goal of the bill is to "assure consumers, content providers and high tech innovators that the historic, open architecture nature of the Internet will be preserved and fostered."
Markey's bill is likely to face stiff lobbying pressure from theHands off the Internet Coalition, whose backers include major telecommunications companies. The group helped keep previous net neutrality legislation from being passed, despite strong lobbying from Google and others who argue that without such protection, broadband carriers could squeeze them out of business.
This time around, though, the bill has won quick support from groups pushing for an open Internet guarantee.
"People want to have control of their own Internet and don't want the phone and cable companies making these decisions about traffic," Free Press Policy Director Ben Scott told the E-Commerce Times. "What's happening with Comcast is what we'll see more of without solid and well-conceived net neutrality laws."
The Comcast controversy could help crystallize the debate, Scott said, as could signals from the FCC that it needs guidance from lawmakers on how to proceed on the issue.