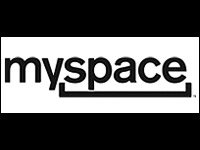 MySpace CEO Mike Jones reportedly told employees on Wednesday that News Corp., parent company of the once-giant social network, was exploring strategic options for its possible spinout, sale or merger. The talk of a possible sale followed news that MySpace was laying off 47 percent of its workforce — about 500 employees.
My Space did not respond to the E-Commerce Times' request for comments by press time.
Rumors about the troubled company have been circulating for some time. Last fall, MySpace released a new layout, part of a new plan to focus on music pages and entertainment while leaving social networking to the big dog, Facebook.
Reasons for Hope
MySpace will definitely have to continue evolving in order to stay afloat after a possible sale.
"Cutting half the workforce and putting the company up for sale, both at the same time, seems like a death sentence for MySpace," Azita Arvani, principal of the Arvani Group, told the E-Commerce Times. "But there may still be some fire in the ashes that could be useful to another entity."
The company needs a new way to drive traffic back to its site.
"MySpace, as a general social networking site, is dead… has been dead for a while," said Arvani. "Even the company admitted to that fact last year when they started linking their users to Facebook, and called themselves the social entertainment destination."
For many, the MySpace name comes with the negative connotation of the social network that lost the war.
However, MySpace "still has a valuable brand equity among musicians and artists," said Arvani. "So, a company more focused on music may be able to take advantage of its assets. But it won't be an all-encompassing social network but a social lounge for discovering and sharing music and entertainment. The company that can take in MySpace and refocus it is obviously not News Corp. But a company like Live Nation, or even Apple's iTunes could be a good home."
The Exiled King
MySpace introduced a generation to social networking and showed them what was possible on the Internet.
"It seems really sad that they're in this boat," Giovanni Gallucci, consultant on social media for You+Dallas, told the E-Commerce Times. "It's not shocking. The writing has been on the wall for a while."
MySpace's downfall began when it became engulfed with ads, spammers and busy user profiles. In a flash, Facebook stepped in with a streamlined site and a user-friendly interface.
"Everybody was complaining about how trashy the [MySpace] site was," said Gallucci.
Eventually, MySpace began cleaning up, but it was a case of too little too late.
"It took MySpace two years to make the wholesale change," Gallucci noted. "Now they look beautiful. But in the meantime, they took a lot of hits from Facebook. The users were leaving in droves. A lot of it was the ads. It was too trashy, too busy, and too full of spam."
What's Next for MySpace?
MySpace continues to get significant traffic, though nothing like in its glory days.
"They're still the second largest social network in the world," said Gallucci. "They still tend to be one of the go-to places for new bands and entertainment. They're still getting 25 millions hits a month."
MySpace may be a nifty property for the right buyer — even if it does look tattered.
"It's a nice opportunity for somebody else," said Gallucci. "CBS has been buying Internet sites. Maybe they would be interested. I don't think it would make sense for Microsoft or Google."