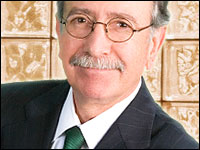 A husband, using his wife's password, read her email on a shared laptop and learned she was having an affair. A prosecutor in Michigan then charged him with a felony for reading his now ex-wife's Gmail, sending shock waves through the Internet. One might wonder where marital boundaries of sharing intimate communications end and crimes begin.
In the 1980s, most states enacted statutes that made it a crime to access a computer system by breaching security without authorization. Of course, these laws have been updated to include Internet systems. But do the actions of husband and wives that don't involve physical harm belong in criminal courts? Being charged with a crime for simply looking at email just doesn't sound right!
What Happened in Michigan
Leon Walker was Clara Walker's third husband, and he claims that Clara left her Gmail password next to the laptop they shared. What he discovered was that Clara was having an affair with her second husband! Not a big surprise that Leon and Clara got divorced, but did Leon's reading Clara's emails when they were married rise to the level of a crime?
"The guy is a hacker," the Oakland County Michigan prosecutor is quoted as saying in a Detroit Free Press article. The email "was password protected, he had wonderful skills, and was highly trained. Then he downloaded them and used them in a very contentious way."
On the other hand, "this is a hacking statute, the kind of statute they use if you try to break into a government system or private business for some nefarious purpose," Leon Walker's defense attorney is quoted as saying in the Free Press piece. "It's to protect against identity fraud, to keep somebody from taking somebody's intellectual property or trade secrets."
We will learn more details during the trial, set for February 7, 2011.
What Does a Criminal Law Expert Say?
During a recent TV interview on Fox News, my good friend Barry Sorrels and I discussed whether Leon Walker's actions appeared to be criminal. Sorrels, a nationally recognized criminal defense attorney (and president of the Dallas Bar Association) wondered if this "type of matter was the highest and best use of the criminal justice system…. There are more serious matters." He suggested that this seemed more like a divorce dispute than a crime.
Reading a spouse's emails may be a privacy violation if there is no consent, Sorrels went on to say, but not a crime — and maybe it's really only a boundary violation. Emails are often used in disputes in divorce court, and this trend is likely to increase in the future.
Internet Criminal Statutes
In 1985, I assisted the Texas legislature in drafting Chapter 33 of the Texas Penal Code, which made it a crime to breach a secure computer without authorization. However, unauthorized viewing of emails was not included in the Texas statute or anywhere in the U.S.
Since 1985, Chapter 33 of the Texas Penal Code has been updated. It does not include authorized viewing of emails but does now include a number of Internet crimes, including online solicitation of a minor, and online harassment.
In the 1980 Michigan statute that Leon Walker has been charged with violating, there is no mention of reading another person's emails being a crime. It merely states as follows:
"A person shall not intentionally access or cause access to be made to a computer program, computer, computer system, or computer network to devise or execute a scheme or artifice with the intent to defraud or to obtain money, property, or a service by a false or fraudulent pretense, representation, or promise. "
The Computer Fraud and Abuse Act of 1986 (18 U.S.C. Section 1030(a)(5)(A)), established by Congress to protect federal and bank computers, was later updated to include the Internet.
The first notable conviction under the Computer Fraud and Abuse Act was that of Robert Morris, a Cornell graduate student. In 1988, Morris sent a virus (then called a "worm") that caused millions of dollars of damage to federal computer systems. Although convicted, Morris never spent time in jail. Instead, he provided public service time, and went on to have a computer consulting business.
Another high-profile prosecution under the Computer Fraud and Abuse Act was the trial of Lori Drew of St. Louis. Drew had pretended on MySpace to be a teenage boy. In that role, she befriended and then spurned a 13-year-old girl who was a friend of her daughter. The rejected girl committed suicide, and later Drew was convicted by a Los Angeles jury of violating the Computer Fraud and Abuse Act.
After the trial, however, the federal judge overturned the conviction, concluding that Drew had violated the MySpace terms of service, but had not committed a crime by violating the Computer Fraud and Abuse Act.
Serious Cybercrimes
In July 2010, the Ponemon Institute released the results of a study indicating that cybercrime cost business at least US$3.8 million a year. The study took seven months of research and included investigations of 45 organizations. There's little reason to believe that these results are wrong, and probably no one doubts that the cost of cybercrime can be significant.
What is still baffling is the looming question: Why would a Michigan prosecutor devote energy to pursuing Leon Walker for what is seemingly a domestic relations issue — merely reading his wife's email?
---
E-Commerce Times columnist
Peter S. Vogel
is a trial partner at
Gardere Wynne Sewell
, where he is chair of the eDiscovery Team and Chair of the Technology Industry Team. Before practicing law, he was a systems programmer on mainframes, received a masters in computer science, and taught graduate courses in information systems and operations research. His blog covers
contemporary technology topics
.Vogel can be reached at
[email protected]

.