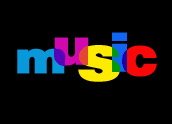 Social networking Web site MySpace.com is doing what no other social networking Web site has ever done before — launched its own record label.
MySpace Records is a joint venture with Interscope Records, one of the many recording labels under the Universal Music Group umbrella. MySpace Records will target independent and unsigned artists along with compilations featuring popular artists from other labels.
Alternative rock band Weezer will be among those artists featured on the label's first release, "MySpace Records: Volume 1." The new album goes on sale Nov. 15 at major retail stores. MySpace Records has also signed its first artist, Hollywood Undead. Interscope Records will distributed the releases.
Targeting Young Adults
Social networking companies abound on the 'Net. There's TheFaceBook.com, Friendster.com, and Yahoo! 360, among others. While this is the first time a social networking company has launched a record label, it may prove to be a smart move considering the company's target audience: young adults.
MySpace.com integrates Web profiles, blogs, instant messaging, e-mail, streaming music, photo galleries, classified listings, events, groups, chatrooms, college communities and user forums. MySpace reckons itself to a connected community where users put their lives online.
Tom Anderson, Chris DeWolfe, and a small team of programmers launched MySpace in July 2003. It was originally owned by Intermix Media. Rupert Murdoch's News Corp., the parent company of Fox Broadcasting and other media enterprises, bought MySpace in July 2005 for US$580 million.
The Rise of MySpace
MySpace recently surpassed AOL, Hotmail and Google to become the fourth ranked Web domain in terms of page views, according to comScore Media Metrix's August 2005 data. The dot-com has also passed the 35 million member mark.
MySpace.com has said it is committed to "providing the highest quality user experience and will continue to innovate with new features that allow its users to express their creativity and share their lives, both online and off, with their friends." MySpace Records would seem to follow that promise.
The Money Follows the Audience
Jason Dowdell, principal of Labitat, a Web 2.0 startup focused on niche market data mining and analysis, and founder of MarketingShift, the blog focused on media research and technology, told the E-Commerce Times that MySpace has millions of users in the record industry demographics and the money follows the audience.
"It just so happens that the record industry's audience is on MySpace.com," Dowdell said. "I wouldn't say this is MySpace-specific because large audiences that are connected in some social networking way can be found all over. But MySpace is getting a lot of free PR about it because of the recent acquisition and marketers are realizing that it makes a lot of sense."
Dowdell said it will be interesting to watch which community sites aggregate a specific demographic and sprinkle in some elements of avant-garde marketing and social networking going forward.
Dot-Com To Watch
Still, what sets MySpace.com apart from the various other social networking sites is its heavy focus on music. MySpace Records will exploit that connection. And that's not the only media initiative the site will launch under the guidance of News Corp.
MySpace.com also has plans to take its well-known Internet brand into outer space with a satellite radio channel that will go live in the next six months. Some media outlets are also reporting that the company is even thinking about starting its own film imprint, making MySpace one to watch online.