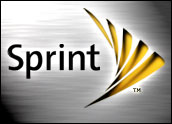 Sprint Nextel today announced plans to launch a digital music download service as part of an effort to build its entertainment, information and communication services that will operate on its high-speed Vision Network.
Sprint's timing is good, with research group Ovum predicting the U.S. wireless music download market to be worth US$1.5 billion in five years.
What's more, Sprint's move beats to market similar initiatives planned by competitors Cingular Wireless and Verizon Wireless. But at $2.50 per full song delivered to consumer handsets and computers, Sprint's pricing is more than twice that of Apple Computer's iTunes music service.
Touting Sprint's quick-to-market service, Sprint Nextel Chief Operating Officer Len Lauer said convergence is here and it's real, making it more convenient than ever for people to stay connected to each other, to information, and to entertainment.
"Once again, Sprint is taking convergence to the next level by giving customers the ultimate entertainment experience while on the go," Lauer said. "We were the first in the U.S. to offer live TV on a mobile phone. We were the first to offer streaming music. Now, Sprint is the first to offer full song downloads over-the-air right to your phone."
Dialing Up New Phones
The Sprint Music Store allows customers to browse, preview, purchase and listen to hundreds of thousands of full-length songs in stereo sound from virtually every genre from all the major music labels while on the go, right from their Sprint Power Vision Phone.
The service can be accessed from the Music icon on the main menu of the phone. Customers receive two copies of the song — one formatted for their phone and another for their PC — and can organize their music and create playlists from the phone.
Initially, the services will be available on two new Sprint Power Vision Phones. The new high-speed services and multimedia phones will give Sprint customers more choice and flexibility to watch, listen, play and do at the speed of life.
Wireless TV On Demand
Customers can also view live TV and 30 multimedia entertainment and news channels; take and share high-resolution pictures and high-quality video; and retrieve customized news, traffic, weather, sports and entertainment information.
On Demand is a new service that allows customers to set and then receive customized, up-to-date information based on zip code such as news, sports, weather, money and movies, on demand the way they want it.
These five info-channels are included at no additional cost for customers with a Sprint Power Vision Pack. Info-channels including the Oxford American dictionary, TV Guide, unlimited directory search, and maps and driving directions are available for an additional monthly charge. The application is pre-loaded on Sprint Power Vision Phones and can be accessed from the On Demand icon on the main menu.
Analysts Split on Sprint's Success
Lewis Ward, senior wireless analyst at IDC, said the Sprint Music Store is an industry first in terms of over-the-air full track downloads and it really showcases what's possible with state-of-the-art networks.
"The new high-speed entertainment services offered via the Sprint Power Vision Network represents another key milestone in the development of consumer wireless services," Ward said. "Sprint already enjoys the highest revenue per retail subscriber in data-oriented services in the industry and will likely woo many more customers with these new, innovative services."
But Inside Digital Media Senior Analyst Phil Leigh told TechNewsWorld that while the announcement is significant for two reasons, only one of those reasons is good. It does provide the first opportunity Stateside to purchase full track downloads from a fairly large catalog of music over a wireless network. But the pricing, he said, could be a stumbling block.
"The price of $2.50 per track is too high," Leigh told TechNewsWorld. "I suspect that's because the labels are demanding higher prices. The labels are indicating that they are not happy with price of items sold on iTunes. That's the principal reason Sprint is charging so much. But because of the price I don't think there will be must interest."
Wake Up and Hear the Music
Leigh said if the record labels wake up, smell the coffee and start pricing the downloads realistically, then digital music downloads over a wireless phone network could be important step in the digital revolution. But he believes the record labels will stand firm on their price points.
"I think the labels will hold the line until they realize that digital downloads are not going to take off without lower pricing," Leigh said. "There is no justification for these higher prices. It doesn't cost them anymore. It actually costs them less to produce an MP3 file."