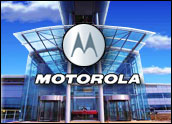 After 83 years, Motorola has formally split into two entities — a move that was more than two years in the making. Motorola Mobility Holdings Inc. [NYSE: MMI] will produce consumer products, and Motorola Solutions Inc. [NYSE: MSI] will sell into the professional and corporate markets.
The break was spurred by activist investors such as billionaire Carl Icahn who pushed for two distinct companies to serve separate markets. The argument was that individual companies could better respond to different market needs. The consumer market is fast and fickle, while the enterprise market is slow and steady.
For each eight shares of original Motorola stock, investors will receive one share of Mobility and seven shares of Solutions. The split was originally planned for 2009 but was delayed because of the economic downturn.
Motorola's mobile phone business has been up and down in recent years. In the early 2000s, Motorola thrived with its successful Razr phones, but the line faltered when Apple showed up with the iPhone. The company has rebounded sharply with Google-powered Android smartphones.
Motorola did not respond to the E-Commerce Times' request for comments by press time.
What's In Store for Motorola?
Motorola Mobility is poised to do well with its consumer products.
"Since they focused on a smartphone powered by Android, they're on the track toward turning the company around," Chris Hazelton, research director for mobile and wireless at the 451 Group, told the E-Commerce Times.
The company is also gearing up for a tablet-dominated future, he said.
"What the company is hoping to do is integrate [its consumer offerings] with the home theatre market," said Hazelton."They have a set-top box division. They're going to try to integrate multimedia with smartphones, tablets and TV."
As for Motorola Solutions, the company's position in the enterprise market looks secure.
"They are well positioned in all of the segments they play in the enterprise market," said Hazelton. "Companies are looking for tools to manage employee-owned and corporate-owned smartphones, and Motorola has been strong in that area."
Fast-Paced Consumer Market
Mobility will be competing in a consumer market that changes rapidly.
"For Mobility, I don't know what we're going to see. The consumer side had more than arrived with the smartphone where there is immense room for growth, but there's more competition and consumers are fickle," observed Michael Morgan, senior analyst, mobile devices, for ABI Research.
"They're going against every other Android, and Apple and RIM," he told the E-Commerce Times.
The Small Advantage
The breakup of the company could be an advantage, since smaller companies are able to focus more easily.
"At one time, mega-companies like Motorola and GE and IBM were the way to go, but in the 83 years since Motorola was founded, things have changed," said Allen Nogee, principal analyst for wireless technology at In-Stat.
"No longer do companies need to be huge to be leaders in their field," he told the E-Commerce Times. "There are so many third-party companies that exist — that can help with design, development, semiconductors — that smaller companies can now compete very effectively in today's market. In many ways, being too large is a detriment. I think this was the case for Motorola."
The breakup into two smaller companies may ease the struggle Motorola has faced in recent years.
"The separation of phones and mobility from the Motorola enterprise market will be a good thing. I think this separation will allow the company to better regroup and regain its competitive aspects in smartphones," said Nogee. "In some ways it's sad. The big Motorola of the past is gone, but the truth is it has faded away slowly over the last several years."