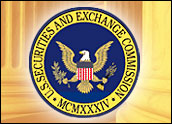 Several major technology companies — including semiconductor maker Broadcom and Internet job site Monster — disclosed Monday that they have established committees to investigate the handling of stock options grants as scrutiny of the practice spreads to include dozens of companies.
Also caught up in the frenzy to determine whether options were granted improperly or back-dated to make them more valuable, were data center operator Equinix, voice mail software maker Comverse Technology and medical device maker Cyberonics. Some 40 companies are now under some form of internal or external inquiry related to stock options.
The internal inquiries come as more companies face investigations from regulators and watchdog groups about options, with the focus shifting to whether options grants were illegally backdated or manipulated to coincide with low stock prices.
Most investigations are now focusing on the practice of back-dating, in which a stock options grant is dating to coincide with the recent low price of a company's share. That increases the spread between the options price and the market value and therefore increases the value of the options.
It's not clear what exposure companies might have to risk if they are found to have engaged in the practice. Executives may face firing or be forced to repay any ill-gotten gains and it's likely that lawsuits from shareholders would follow as well.
Monster Problem
Monster Worldwide, the parent company of job site Monster.com, found itself in the harsh spotlight after a published report suggested the company may have engaged in options back-dating. The company's shares fell 7 percent in early trading Monday and Baird analyst Mark S. Marcon said in a research note that evidence suggesting options timing is troubling.
"While it is not certain that the company engaged in any illegal actions, we believe that the issues raise the risk profile of the company," Marcon said in a research note.
Monster said it set up its investigative committee following a Wall Street Journal report suggesting that the odds that grants made between 1997 and 2001 randomly coincided with ebbs in the share price were 1 in 9 million.
The company said in a statement that it had formed a committee of independent directors that was already conducting "an internal review and analysis of all stock options grants previously issued by the company."
Monster said its stock options incentive plan was "used as an effective tool to facilitate its growth" and to attract and retain employees and reward performance as well as to fund key acquisitions. It also said that more than 70 percent of its total stock options grants were issued to those other than top executives. The company added that it had stopped widespread use of options earlier this year, consistent with a recent trend away from options toward the use of restricted stock instead.
Meanwhile, Broadcom disclosed that its stock options grants had become the subject of an informal probe from the Securities and Exchange Commission (SEC) as well as a shareholder lawsuit filed last month. Broadcom said it had commenced its own inquiry that will look at all options grants dating to the company's IPO in 1998.
"In light of the questions raised, and the high level of attention being given to option granting practices among technology companies and more broadly, we want our shareholders and employees to know that we are working proactively and with the highest degree of integrity to put all questions concerning this topic behind us," said Broadcom CEO Scott A. McGregor.
Separately, the California Public Employees' Retirement System, or Calpers, the largest pension system in the U.S. and one of the biggest holders of stock in the country, sent letters to 25 companies asking for investigations into their policies and practices in connection with options backdating. Among the companies Calpers contacted are Analog Devices and Brooks Automation, which makes tools used by chipmakers.
Options Out of Favor
The potential for a widespread options scandal has been building for some time.
Last month, computer security products maker McAfee announced it had fired its general counsel for unspecified "improper conduct" involving stock options. The company said only that the incident occurred six years ago.
Chip maker Rambus has also said it was investigating its own stock options practices, with a focus on the period before 2003.
It's not surprising to find many technology firms in the crosshairs of the questions about options, Joseph Rich, president of executive compensation consulting firm Pearl Meyer & Partners, told the E-Commerce Times.
"Tech firms have always used options as a way of leveling the playing field with more established industries in terms of attracting and retaining executives," Rich said. In terms of sheer volume of options granted, tech firms are far more likely to be under scrutiny, he added.
The potential for abuse of options is one reason they have fallen out of favor in the era of renewed focus on corporate governance, Rich said. Critics have also contended that options provide less incentive for executives to act in a company's best long-term interest.
Though many companies outside technology have embraced restricted stock as an alternative to options, many in the tech space continue to reward executives with options. Web portal Yahoo recently disclosed that it would give its CEO Terry Semel some 6 million stock options. Semel agreed to have his salary reduced to US$1 per year at the same time, following the lead of other executives, including Apple CEO Steve Jobs and Google's two co-founders.
New York University professor of finance David Yermack said the ferreting out of stock option abuse dovetails with ongoing pushes to change executive compensation guidelines and said that the issue of timing of options is often difficult to get a handle on for a number of reasons.
For one thing, he said, CEOs and other high-ranking executives can often influence a compensation committee and get options grants at times when the company's future is looking bright. In addition, executives may be especially motivated to boost their own performance — and that of their company — in the weeks and months after a new options grant is made.