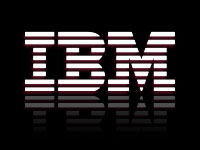 The Securities and Exchange Commission (SEC) has launched a formal investigation into how tech giant IBM reported earnings and stock compensation expenses in a quarterly report nearly a year ago.
The SEC had launched an informal inquiry in June of 2005, which IBM said it had been cooperating with.
On Thursday, Big Blue said it had received notice of a "formal, nonpublic investigation" by the SEC concerning "IBM's disclosures relating to IBM's first-quarter 2005 earnings and expensing of equity compensation."
Sharing Information
"The SEC has informed IBM that the investigation should not be construed as an indication that any violations of law have occurred," the company said in a statement.
At issue is IBM's first quarter report of 2005 and discussions it had with Wall Street analysts beforehand.
On April 5, 2005, IBM held a conference call with analysts to announce its new policy on employee stock options, saying it would begin to expense those options when it reported its first quarter earnings.
Chief Financial Officer Mark Loughridge said in that presentation that the change would reduce Big Blue's profits by 14 US cents, which prompted analysts to reduce their forecasts from $1.04 per-share profit to 90 cents. Less than two weeks later, IBM reported earnings of 84 cents per share, but said that stock and options expenses amounted to 10 cents per share.
At the time, some analysts raised the possibility that IBM used the stock options shift to lower expectations for a quarter during which it knew it was going to widely miss the mark, which likely inspired the probe.
Back on Track?
A month later, IBM announced a sweeping restructuring plan that caused it to take a $1.7 billion charge against earnings in the second quarter, then went on to meet expectations in the third quarter.
Eyes are now on Big Blue's fourth quarter report, due Jan. 17. Some analysts have said the company's revenue and profits may be down on weaker services bookings.
In a research note, Merrill Lynch analyst Richard Farmer said the SEC investigation may take months or years to resolve and that IBM's focus should be on keeping its revenue and earnings on track.
"We suspect fundamental factors will dominate IBM's stock performance in the next year," Farmer wrote.
Indeed, IBM is in the midst of a makeover, selling off its PC business last year to China's Lenovo, restructuring in a move that shed thousands of jobs and recently announcing it would freeze its pension plan to save billions of dollars over time.
Stock options expense accounting rules have been a major issue for tech firms lately, with companies moving to comply with updates to the Financial Accounting Standards Board (FASB) rules meant to make it clearer to investors how much of a liability stock option grants are to companies. Those rules went into effect at the end of 2005.
Getting Tougher
Many publicly traded high-tech companies made changes in advance of the change taking effect, H. David Sherman, a professor of accounting at Northeastern University in Boston who recently spent a year at the Securities and Exchange Commission on an academic fellowship, told the E-Commerce Times.
The expensing of options, long a hotly debated topic, is seen by analysts as having a modest impact on earnings, but technology firms were seen experiencing the most impact, because they have traditionally used stock options more liberally than other companies.
"Tech companies are feeling it," Sherman said. "There could be implications over the long range on the use of options as compensation," he added.
SEC spokesman John Heine declined to comment to the E-Commerce Times on any IBM probe.
The disclosure of the probe at IBM comes just weeks after the SEC announced new guidelines for how it would pursue remedies from companies accused of fraud, making a clearer distinction between accounting fraud that individuals perpetrate and that are condoned or encouraged by a corporation as a whole.
Those changes were announced as the SEC stated that it had reached a $50 million settlement with McAfee over accounting issues dating from the late 1990s and 2000.