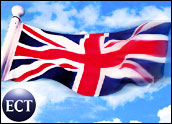 Adding haze to what is already a cloudy picture, a trio of new reports asserts that slow delivery, security fears and pricing problems will continue to hamstring e-commerce in the United Kingdom.
One report, released Thursday by the UK's Trading Standards Institute, went so far as to suggest that some customers would be better off making their purchases offline.
"Our survey has revealed that presently, in many cases, consumers are experiencing a poor level of service and that in a number of instances consumers would have had their products quicker and cheaper — and with less hassle — had they visited their local High Street," said Noel Hunter, director of Warwickshire Trading Standards.
Good News and Bad
Ironically, the reports come on the heels of encouraging statistics released Tuesday by Britain's Department of Trade and Industry, stating that British businesses are incorporating Internet technologies at a satisfactory speed.
The government study said that 27 percent of UK businesses are now doing some form of trading online, a number that puts the UK on pace with American and Canadian rates of e-commerce. The government also reported that 81 percent of businesses in the UK are connected to the Internet, compared to 83 percent in the U.S. and 80 percent in Germany.
However, the ensuing reports coming out of Great Britain focused less on quantity of service and more on quality, with disconcerting results.
Seeking Deliverance
When UK trading standards professionals set out to test e-commerce in Britain, they began by attempting to make test purchases from 102 UK-based companies. They found problems — ranging from no delivery to security breaches — with more than one-third of their purchases.
Thirty-eight percent of their orders did not arrive within the time promised by the merchant. Further, 17 percent of orders did not arrive at all due to a variety of reasons, including system crashes, companies going out of business, items being out of stock, and forgetfulness on the part of merchants.
Late deliveries were not the only customer service glitches encountered by the testers. Companies also failed to send order confirmations for almost one-third of the test purchases and the testers were notified less than half the time that their purchases had been shipped.
Small Companies Did Well
Notably, mum-and-pop e-commerce sites had fewer problems in the UK than larger businesses did. The report concluded that many of the small business tested did very well, with the best delivering goods within 24 hours with a fully inclusive price and a 30-day returns policy.
Testers found that some of the UK's larger and more well-known businesses delivered a "disappointing level of service." Typical problems included late or non-delivery of goods and the failure of the company to track merchandise to ensure delivery.
Some of the delivery horror stories recounted in the report included a national flower delivery firm that failed to deliver, but still managed to charge the tester's credit card, book companies that promised guaranteed delivery for books that had not been published yet, and a local computer company that charged $14.62 (US$) to deliver a $29.25 mouse to a location 15 miles from their store.
Security Fears
Another report, released Wednesday by e-commerce firm Equifax, found that recent high-profile security breaches within some of the UK's most prestigious firms have left consumers fearful of releasing their personal information to e-tailers.
The survey found that 47 percent of respondents clicked away from a Web site when asked to supply their credit card information. Of that group, 87 percent said that they did so due to security concerns.
Security debacles in the UK this year have included customer account information being exposed by UK banks Halifax and Egg.com and a blunder by UK utility company Powergen that left consumers' credit card details exposed.
The Trading Standards Institute also found security breaches during its testing. These problems included a company that took credit card details and then disappeared, and a vitamin supplement supplier with an insecure site that further breached security by e-mailing credit card details.
Pricing Problems
British shoppers who take their money online are also likely to find that they are paying more for goods and services than their counterparts who shop in the offline world. The latest Goldfish ePI — the UK's online consumer price index — found that across the spread of consumer goods, prices at brick-and-mortars were 12.7 percent cheaper.
The survey, released Wednesday, also found huge disparities in pricing between Web sites. For instance, prices for fresh vegetables varied by as much as 42.5 percent and alcohol prices varied by up to 37.5 percent.
Dot-Com Doubts
To add to the woes of British e-tailers, executives speaking at Wednesday's UK Internet Summit expressed doubts about the viability of dot-com pure plays.
"The problem with a lot of Internet businesses is that their underlying economics do not work," said John Browett, chief executive of Tesco.com. "A lot of them are hoping that they will be the only one left in their line of business, which will mean they can put prices up and make money."