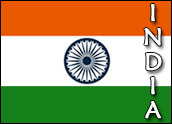 Microsoft is launching an effort to add hundreds of new employees at existing facilities in India, a move that could more than double its head-count there.
Reports from Indian media say Microsoft is ramping up hiring at the India Development Center (IDC) in Hyderabad and the Global Delivery Center (GDC) in Bangalore.
Reports said Microsoft plans to boost the total headcount at those two facilities to 2,200 from the current 1,100 and add another 500 employees at its Global Technology Support Center, which provides telephone and e-mail tech support to customers worldwide.
Microsoft did not immediately respond to requests for comment. But the hiring spree is not a surprise. Last year, Chief Executive Officer Steve Ballmer visited Hyderabad and said Microsoft planned to move aggressively to ramp up operations at Microsoft's sprawling corporate campus in that city's suburbs, which has room for extensive future growth and for Indian partner companies to set up shop nearby.
Microsoft has drawn flack in the past for its decisions to expand software development and other activities in India, especially from U.S.-based groups representing technology workers.
Keeping Pace
But Microsoft has said that it needs to keep pace with competitors who are also expanding their research and development and other efforts in India, where top-shelf English-speaking engineering talent is bountiful and where costs are a fraction of comparable facilities in the U.S. and elsewhere.
Oracle, Dell and others all have an extensive presence in India, though some have curtailed their outsourcing efforts amid flack from the public and politicians. Dell, for instance, shifted more customer-service positions back to the U.S. after complaints.
Among the most outspoken critics of Microsoft has been the Washington Alliance of Technology Workers, or WashTech, which has made attempts to unionize workers at Microsoft's Redmond, Wash. headquarters as well as inside other tech firms.
But Microsoft has attempted to quiet that outcry by saying that additional hiring in India will not reduce its need to add software engineering and other staff in the U.S.
There has been a reduction in U.S.-based call center staff, however, with Microsoft most recently laying off some 70 workers at various U.S. call centers in August.
Global View
John Challenger, chief executive officer of outplacement firm Challenger, Gray & Christmas, said while some of the heated rhetoric surrounding outsourcing seems to have subsided since the 2004 presidential election, it remains a tricky subject for corporations to navigate.
Challenger told the E-Commerce Times that in the case of Microsoft and others, having a presence on the ground in places such as India may be as important as having access to the low-cost labor.
"Those countries have the inexpensive labor, but they are also where the growth is going to be in the next 10 to 20 years," Challenger said. Microsoft or another company with a presence in India, one that provides jobs and taxes, is likely to be viewed far more favorably than one that does all its dealings from the U.S. or other western nations. "They'll never be seen as a local company, but this gives them credibility on the ground."