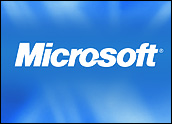 Microsoft is considering making a bid to buy eBay, according to a published report, a move that could dramatically alter an e-commerce, Web portal and search space already in a state of flux.
The New York Post was the first to report that Microsoft had held talks about a possible merger but that anti-trust concerns had "cooled" the discussions.
The newspaper said Microsoft turned its attention to both Yahoo and eBay not long after lengthy talks to acquire part or all of AOL from parent Time Warner ended with AOL striking a deal with Google instead that extended AOL's use of that company's search technology and also saw Google invest US$1 billion in AOL.
Plan B
Microsoft was said to be close to winning the bidding on AOL but having lost out immediately sought out other would-be merger partners, at which point it reportedly started focusing on eBay.
The plan would be for eBay to be merged with Microsoft's MSN, which has been revamped to be a content-only portal, with search and other tools such as Web mail moved to other parts of Microsoft's business, including its Windows Live on-demand software venture.
The reports come just days after eBay announced a broad partnership with Yahoo, one of Microsoft's main rivals in the portal and search space. That deal involves search, advertising and other components, including possible cooperative moves into next-generation online ad formats such as click-to-call using VoIP technology.
Neither eBay nor Microsoft would comment on the report.
Enemy of Enemy Is a Friend
The Post reported that Microsoft founder and Chairman Bill Gates favored eBay over Yahoo as a takeover target because of the technology that eBay would bring to the table, including its PayPal online payment system and its Skype VoIP subsidiary.
eBay and Microsoft are seen by many as having vastly different corporate cultures and histories, with eBay's business based on its community of buyers and sellers, many of whom have an almost religious zeal about the auction site. Microsoft, by contrast, has a reputation as a relatively cold corporate giant, one that has used its market power and its deep pockets to its competitive advantage in the past.
What they share, however, is a common threat in the form of Google. eBay sees Google moving into at least two areas where it is strong: Online payment, with the Google Wallet system now in development a potential threat to PayPal, and in classified ads, which eBay has made a play in through its investment in Craigslist and which Google hopes to usurp through the Google Base online storage and sorting system.
Microsoft, meanwhile, wants to catch Google in the search space, with executives recently asking analysts to give it five years to develop technology that is superior to Google's.
eBay and Microsoft have little overlapping business, which could bring millions of new users into the MSN fold, where they would represent a robust new audience for MSN-delivered advertising.
Microsoft may have added motivation to find a way to counter recent Google moves, including the announcement last week of a deal with Dell to have Google software loaded into new PCs, valuable desktop territory that previously had been the nearly exclusive domain of Microsoft.
Consolidation Ahead?
The number of large Internet companies is poised to shrink, with conditions ripe for consolidation as advertisers seek to reach the largest possible audiences online and as new technologies — such as delivering video over the Internet — will take significant resources to put into place.
A full-fledged merger between Yahoo and eBay is one of the most likely scenarios, though last week's deal between those two companies stops well short of that, JP Morgan analyst Imran Khan said in a report.
The report suggests that Google will not make any more major purchases, despite speculation stirred up when it recently released an additional batch of stock and beefed up its already sizeable cash stockpile. It also said a Yahoo-MSN partnership of some form is still a possibility.
MSN's recent changes and other moves, including the hiring of former Ask.com CEO Steve Berkowitz, indicate that Microsoft intends to invest heavily in its search and portal business lines, though high-profile acquisitions of other established companies has never been the company's standard operating procedure, Forrester analyst Charlene Li told the E-Commerce Times.
The key, she added, will be for the company to find ways to connect its enhanced search business and its content portal to drive significant enough advertising revenue to at least keep Google from running away with the paid search sector.
Most rumored deals never come to fruition and the proposed merger faces a number of hurdles, including figuring out the proper valuation for eBay and possible roadblocks on antitrust grounds, stock and IPO analyst Tom Taulli said. Microsoft is already under the antitrust microscope, both in the U.S., where its compliance with its settlement with the Justice Department is constantly monitored, and in Europe, where it is locked in an epic legal battle with regulators.
The deal might make sense in at least one way, according to Taulli — the fact that eBay stock has done little in recent years, despite its "assortment of solid, fast-growing businesses, an incredible global brand" and sustained profitability. He said if a bidding war for eBay were to occur, private equity funds interested in taking eBay private, where its valuation could better match its potential and its history, might become players.