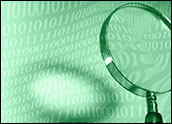 Microsoft's search unit scored significant gains in June thanks to its newly launched Live Search Club, according to new data that also showed Google's share of the Web search market slipping below 50 percent.
Google is still the dominant search player, according to data from comScore, accounting for 49.5 percent of all U.S. searches conducted last month.Yahoo retained second place with 25.1, and Microsoft was third with13.2 percent of the searches, up from just over 10 percent in May.
Microsoft also posted the biggest gains in the month, with search traffic up 2.9 percent on a month-over-month comparison. In contrast, Google's search share was down 1.2 percent and Yahoo's off 1.3 percent.
Growing the Market
The share numbers aren't as significant, however, because Microsoft's Live Search Club program helped grow the overall search market, comScore Senior Analyst Andrew Lipsman told the E-Commerce Times.
"You can't just look at the share gains, because the overall market was extended by the Live Search Club," he said. "Even though both Google and Yahoo saw share declines, the number of searches they handled actually went up."
In fact, comScore said the total number of searches in the U.S. hit 8 billion in June, up 6 percent compared to May and up 26 percent versus June 2006.
"A big part of that gain came from the Live Search Club," Lipsman added.
Microsoft's Live Search Club offers users the chance to win prizes such as T-shirts, song downloads and Zune MP3 players by completing online games that in some cases require users to conduct Web searches to find answers.
Bot to Trot?
In the wake of the comScore numbers, it is questionable whether some of the Live Search Club traffic was generated by so-called bots, software programs written to automatically perform functions. Several Web discussion boards purport to offer macros that automate the search process involved in the games.
The games are designed to boost use of the Live Search tool. From inside games, users are given the ability to search for hints to crossword puzzles and matching games with a single click that takes them to a search results page.
Whatever it is behind them, the gains could be the first sign that Microsoft's efforts to invest in search are paying off.
Recent data from Compete.com also shows that Microsoft's Live site recently saw a 53 percent jump in "attention" — a measure of the amount of time users spend on a Web site compared to the overall time spent online. Compete's method of data collection filters out potentially automated searches, the company said.
Because users typically return to the search engine they are loyal to,exposing users to Live Search through the club could help build long-term traffic to the site, which would boost Microsoft's efforts to better compete with Google.
Meanwhile, comScore's data shows most other search players holding steady in June.
Fourth-place Ask.com had a 5 percent share of the searches and held steady from the previous month, while searches conducted on the Time Warner network, which includes AOL.com, made up 4.2 percent of the total, down slightly from May.
Share and Share Alike
It isn't too significant that Google fell below 50 percent in the comScore rankings, Lipsman said, noting that the search giant had broken the 50 percent barrier only recently and could easily do so again with relatively small shifts in where searches are conducted.
For all the search players, raw search numbers and traffic are less important than how well they are able to monetize those searches with advertising and with the top two search companies posting quarterly earnings results this week — Yahoo is set to report late Tuesday and Google on Thursday — that metric will be more closely watched.
A report from SearchIgnite on the eve of those results shows Google owns a 76 percent share of the search advertising spending.
Early gains from Yahoo's long-awaited release of the Panama ad-placement system may prove fleeting, with the earnings report to provide some insight, RBC Capital Markets Analyst Jordan Rohan told the E-Commerce Times. Meanwhile, changes in the way Google handles paid searches may create opportunities with smaller businesses that Yahoo can target in the future.
The bottom line, however, remains largely unchanged — with Google wining more than its share of the search ad dollars. "Market share has largely stabilized, which increases the stakes for monetization," Rohan added.