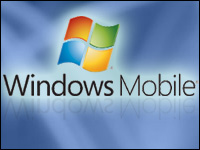 Microsoft on Wednesday revealed more details about how its upcoming Windows Marketplace for Mobile app store will work and its strategy for luring more developers to the Windows Mobile platform.
The software giant will give developers a 70 percent cut of all sales generated by their applications on the new app store — the same percentage that Apple gives to app developers for the popular iPhone.
Microsoft will also "provide transparency throughout the certification process of each app submitted" as well as "guidance and support from the stage of development to the final sale to the consumer," the company said.
Developers will set the prices for their applications and can also choose to distribute their applications at no cost. In other words, the new Windows Mobile app store isn't the only place where developers can sell their wares.
Microsoft will charge a US$99 annual registration fee to developers who want to submit their applications for sale on the new app store. The first five application submissions to Windows Marketplace for Mobile are included in the introductory fee. Each additional submission within the annual period will cost $99.
Microsoft's stock was up 1.82 percent to $16.78 per share in mid-day trading on Wednesday.
New App Store the Right Move
The Windows Marketplace for Mobile is a move that Microsoft needed to make, said Matt Rosoff, an analyst with Directions on Microsoft.
"There's something like 20,000 Windows Mobile apps out there, and they haven't all been available in one place," Rosoff told the E-Commerce Times.
In the past, users could download Windows Mobile applications from a variety of places in the Internet, such as PocketGear.com, Mobango.com, Handango and Microsoft's own Windows Mobile site.
Rosoff expects those channels to remain intact, though, and he was not surprised that Microsoft will allow developers to sell their applications outside of the Windows Marketplace for Mobile.
"It doesn't make sense to suddenly replace an existing ecosystem that's already in place," he noted. "This is different from what Apple does, which is to go make developers go through the [iPhone App Store.]"
App Submissions Start This Spring
Developers can begin submitting applications for sale in the new Windows Mobile marketplace this spring.
It's not yet clear, however, how Microsoft will screen which applications make it to the new marketplace and which ones don't.
Here's what the company has said: "Microsoft will continue working with developers to ensure that their applications run optimally on Windows phones by running a rigorous certification and testing process before applications go to market. Developers will be able to see detailed feedback during and after the certification process of their application on the Windows Marketplace for Mobile developer portal."
The $99 fee may be a way to dissuade hobby developers from submitting apps to the new marketplace, or it could also just be a revenue grab on Microsoft's part, Directions on Microsoft's Rosoff speculated.
A Bid for the Casual Consumer
The new marketplace is one of the ways Microsoft is trying to make Windows-powered smartphones more consumer friendly.
"Windows Mobile has been viewed as the mobile operating system for business customers," Rosoff said. "So far, it hasn't been the platform that's gotten a lot of end users excited. This gives end users an easy way to extend the functions of their phones. This is one of the things that Apple has done really well."
As yet, no particular Windows Mobile smartphone model has gained the traction with consumers that the iPhone has.
"Windows Mobile is a much more fragmented market," Rosoff said.
That said, Microsoft could be taking measures to ensure that the software and hardware on Windows-powered phones run more seamlessly.
"I've heard that Microsoft will institute much stricter hardware standards for phones that run Windows Mobile 7, which is due out some time in 2010," Rosoff said.