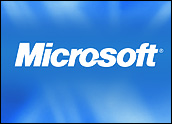 Eyeing what is expected to be a huge opportunity, Microsoft is said to be in late-stage talks to acquire Massive Inc., a firm whose technology enables advertisements to be dynamically inserted into video games.
Published reports indicate the software giant will pay as much as US$400 million to take control of Massive and announce the deal as early as next week. Microsoft has not commented on the reports.
Buying the firm would help Microsoft advance a much more ambitious goal of linking its Web-based advertising sales platform, AdCenter, to millions of Xbox gaming consoles that have interactive gaming capabilities.
In that scenario, buyers of ads would be able to choose from a wider menu of ad placement options that includes placing ads inside Internet-based video games.
New York City-based Massive employs about 80 people and has struck several recent high-profile partnerships, including one with Major League Baseball (MLB) and Take Two Interactive to deliver dynamic advertising into MLB-licensed video games. Its 60 advertising clients include Coca-Cola and Honda Motor and its 36 publishing partners have used its technology in more than 100 game titles to date.
Piece of the Puzzle
Massive is a venture-backed, privately held firm. It landed $5.5 million in funding in mid-2004 and another $10 million early last year. It launched its product in October, 2004, and has regularly added new game publishers and other affiliates to its network.
On its Web site, Massive says the worldwide market for dynamically served advertisements into video games will grow to $2.5 billion by 2010 and that game publishers can see "incremental profit of $1 to $2" for each game shipped with no upfront costs.
"By integrating Massive's ad serving technology into their games, developers satisfy the need for greater realism and also drive publisher interest in their games as they can now factor revenues from in-game ads into their business model," the company says.
The buy would be a "good move" for Microsoft for a number of reasons, including the potential for leveraging AdCenter to give advertisers even more marketing options, said JupiterResearch analyst David Card.
"The Massive folks are very sharp, Microsoft's got a very complementary online game network, potential AdCenter integration is promising, and being part of a bigger network may assist in measurement and cross-media campaigns," Card added. Still, the market is small, with in-game ad spending amounting to "peanuts" as a percentage of all interactive advertising spending.
Win Some, Lose Some
Being acquired by Microsoft may have a ripple effect on the dynamic video game ad market by making it less likely that rival console makers Nintendo and Sony — which is already a Massive partner — would buy ads served up by the company.
In fact, the move could send those device makers in search of an alternative — Double Fusion and IGA Partners are two firms with similar technology on the market already — and in the meantime could provide the Xbox with a competitive advantage among title publishers by giving them more incentive to produce games for Microsoft's platform.
Advertising in video games is not new, but most ads in the past have been built into the game during the creation process, meaning they cannot change over time. That is seen reducing their effectiveness as users become immune to them over time.
Dynamic delivery of ads enables those ads to change over time and to be more targeted based on the games being played and other factors.
The "promising business model" for in-game advertising will likely lead to offerings being brought to market quickly, Yankee Group analyst Michael Goodman said. He added that doing well in the space will require taking into account the needs of many constituents — game and console makers, Web services firms that provide interactive gaming sites, big-name advertisers who are careful about where they put their branding dollars as well as game players themselves.
"Effectively competing in the interactive gaming market for the video game and advertising communities requires careful attention to the intricacies of the industry," Goodman added.
Yankee says in-game advertising was worth $56 million last year, more than double the revenue realized in 2004 and predicts the market will grow rapidly, with as many as 200 ad-ready titles available by year's end — double the number now on the market.