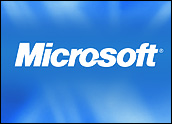 Microsoft announced on Friday it will acquire Web ad firm aQuantive in a deal valued at US$6 billion, marking the latest and largest deal in a merger-and-acquisition frenzy aimed at staking a claim in the converging worlds of traditional and online advertising.
Microsoft agreed to pay $66.50 per share for the Seattle-based company, a sizable 85 percent premium over the Thursday closing price of $35.87. The all-cash deal is expected to close early in 2008, assuming regulatory and shareholder approval.
With the deal, Microsoft gets a company based in its own backyard — which may help with integration and transition issues — and joins the long list of companies that have made purchases in the interactive ad space in the past few weeks.
A Buying Frenzy
The trend began with Google buying DoubleClick for $3.1 billion — apparently outmaneuvering Microsoft and others in the process. The trend continued Thursday with UK-based WPP Group buying 24/7 Real Media, a company that Microsoft was believed to have kicked the tires of in the wake of Google's DoubleClick buy.
Microsoft's buy is the biggest to date in terms of value and may have the widest-reaching implications. With the purchase, Microsoft said it would build an Internet-wide ad publishing and tracking system and instantly enhance its relationship with many of the country's top advertisers.
The move lets Microsoft go beyond its own Web properties — principally the MSN portal as well as its Live on-demand software offerings — to embrace "the full capacity of the Internet," said CEO Steve Ballmer.
"The advertising industry is evolving and growing at an incredible pace, moving increasingly toward online and IP-served platforms, which dramatically increases the importance of software for this industry," he added.
While aQuantive shares soared to reflect the high offer price, Microsoft stock sagged in morning trading after the news surfaced, falling just under 1 percent to $30.72.
Four Buys in One
aQuantive operates three individual businesses in the online marketing space — Avenue A | Razorfish, which produces creative content for interactive ads; digital marketing technology unit Atlas; and DRIVEpm, a publishing system billed as performance media.
The integration of the company would enable Microsoft to offer one of the most comprehensive interactive advertising platforms available, Microsoft said, with a current and future reach that includes Xbox Live interactive games, IPTV broadcasts and video-on-demand.
aQuantive and its 2,600 employees will continue to operate from its headquarters under the auspices of the Microsoft Online Services Business, the companies said.
The Last Shoe?
The acquisition is the largest in Microsoft's long history, which has typically been marked by targeted takeovers of niche firms with strong technology but relatively little market visibility.
That pattern has shown signs of changing recently as Microsoft has been forced to think bigger by Google, which has taken the online advertising market by storm and has made several major deals right under Microsoft's nose. For instance, after talks with Microsoft, AOL chose last year to take an investment from and extend an advertising agreement with Google instead. Shortly after Google sealed its DoubleClick deal, meanwhile, Microsoft reportedly was in talks with Yahoo about a merger or strategic initiative.
The consolidation trend is no surprise, and the ingredients have long been in place for a small number of firms to control the vast majority of online ad spending, Sterling Market Intelligence analyst Greg Sterling told the E-Commerce Times.
"This deal makes Microsoft a contender rather than an also-ran," he said. "It gives the company powerful reach and a variety of human and technology assets," he noted, though it doesn't necessarily raise the profile of Microsoft's Web properties in the eyes of consumers.
Chasing Google
Microsoft's handling of such a major integration will be closely watched given the unprecedented size of the acquisition. However, the deal was as much about defense as offense, Enderle Group Principal Analyst Rob Enderle told the E-Commerce Times.
"This is Microsoft chasing Google in the ad market," he said. "They've realized now that Google's focus is on advertising. It's not a search battle any more, it's all about the acquisition of ad dollars."
While not identical to the DoubleClick buy, the purchases are similar in the sense that both companies now have more chances to aggregate ad space and spending. "This acquisition is as much about Google as anything," Enderle added. "It makes sure Google doesn't aggregate even more properties in the ad space."
One issue that bears watching is the regulatory reviews of the various deals. Several parties, including Microsoft, asked antitrust regulators to take a hard look at the DoubleClick-Google hookup. Microsoft argues that there is far less overlap between it and aQuantive.