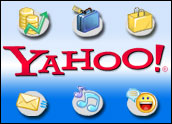 Executives from Microsoft and Yahoo reportedly met face-to-face earlier this week but apparently did not make significant progress on a deal for the software giant to purchase the struggling Web portal.
Citing unnamed sources close to the deal, The Wall Street Journal reported Friday that the meeting took place Monday and involved executives and representatives from both companies. Reports said neither side had its investment bankers present and described the meeting as an informal one.
Neither Yahoo nor Microsoft responded to requests for comment on the reports.
Explaining Possible Operations
If true, the meeting would mark the first meaningful sign of a thawing in Yahoo's position toward Microsoft. In the six weeks since Microsoft first announced its unsolicited bid to acquire Yahoo — originally worth US$44.6 billion but now valued at around $42 billion due to losses in Microsoft stock over that time — Yahoo has rejected the offer and actively scouted for alternative strategic options.
The meeting was not a negotiation on terms but instead an opportunity for Microsoft to explain to Yahoo executives how the merged company would operate, the Journal said.
Yahoo is known to be concerned about its future under Microsoft's wing, with the company eager to see its technology and its corporate culture survive any acquisition.
Soothing Ruffled Feathers
Microsoft executives have been publicly promising a smooth transition if the deal is consummated. Microsoft will take its time integrating the technology platforms of the two companies, investing the necessary time to evaluate what should be kept and what should be jettisoned, Chief Software Architect Ray Ozzie said last week.
Similarly, the face-to-face meetings are a chance for Microsoft to soothe Yahoo's nerves about what a merged entity would look like, Enderle Group Principal Analyst Rob Enderle told the E-Commerce Times.
"The goal of these meetings is to make the acquisition target comfortable that it isn't going to be a scorched earth program and that much of the acquired company will survive," he said. "Since that has been more typical, at least initially, of a Microsoft acquisition, that should be easy to sell. Any long-term promises are suspect because what is done long-term will have a lot to do with how the Yahoo unit does post-merger, and whether Yahoo needs a little or a lot of correction to turn it around."
Still, Microsoft is likely assuring Yahoo that it won't harm the very things that attracted it to make the offer in the first place.
"Certainly, even the long-term plan is to preserve the brand as that is a lot of the value they are acquiring, things would have to go incredibly badly for that to change," Enderle added. "Initially, they will likely try to preserve the culture, but given that the culture really wasn't working successfully, I doubt this will stay long-term. What they should do is look at both the Microsoft and Yahoo cultures and take them against Google's, which appears favored right now, and see if they can't come up with an environment better than Google across the new unit."
Inevitable Conclusion?
While the meeting was reportedly not about terms of any deal, it may be a sign that Yahoo recognizes that its alternatives to being acquired are growing slimmer by the day. Earlier in the week, News Corp. Chairman Rupert Murdoch said his company would not bid for Yahoo, even though he's known to have offered MySpace in exchange for an ownership stake in the portal.
Meanwhile, Time Warner's AOL has been seen as a viable partner to create the size and strength Yahoo needs to better compete with Google, but that portal was busy with its own strategic moves, picking up social networking site Bebo for $850 million.
Microsoft timed its Yahoo bid to coincide with the aftermath of its latest earnings miss and word that the portal would lay off workers in a cost-cutting move. Yahoo is expected to report earnings for the first quarter of 2008 next month and depending upon what those numbers show, Yahoo may face even more shareholder pressure to pull the trigger on the Microsoft offer.
Yahoo will turn in "mediocre" results next month, Sanford C. Bernstein & Co. Analyst Jeffrey Lindsay predicted in a research note Friday. Another subpar quarter may help "all but rule out performance improvement as a viable alternative to match the value of Microsoft's bid."
He added that by delaying board nominations and other moves, Yahoo "has bought itself another month or so," but unless the "remote possibility of Google re-entering the fray" comes to pass, Yahoo will likely have to cave to Microsoft's bid.
The Yahoo brand is likely to survive in some ways, Gartner analyst David Mitchell Smith told the E-Commerce Times, because in key markets it's far stronger than Microsoft's MSN.
"It's not clear who leads the combined effort," Smith said, "but in terms of branding, the Yahoo brand is likely to be highlighted. The MSN brand looks like the one that's most at risk."