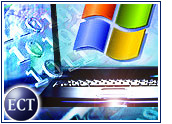 Microsoft has announced it will extend some forms of support for two older versions of its Windows operating system well beyond planned phase-out dates. The company justified the move by saying customers in far-flung countries are not aware enough of its phase-out schedule and thus have not upgraded to current Windows versions in sufficient numbers.
Microsoft said it now will support both Windows 98 and Windows Millennium Edition (ME) through mid-2006. Support for Windows 98 previously was set to expire Friday, while support for the ME version of the software was to run out at the end of 2004.
The decision extends the window of time in which Microsoft will provide live phone support for those programs and issue patches and advisories when new security flaws are discovered.
Developing Situation
Critics previously have lashed out at Microsoft for phasing out older software, calling the company's policy an effort to force customers to migrate to newer programs.
In making the decision to keep supporting Windows 98 and ME, Microsoft said that while customers in the United States, Europe and Asia are aware of its plans to phase out older software versions, the software in question remains popular in developing nations. Most estimates suggest about 20 percent of all Windows machines are running the older versions.
In a statement, the Redmond, Washington-based software giant said the move will give it "more time to communicate its product lifecycle support guidelines in a handful of markets — particularly smaller and emerging markets" where Microsoft's revamped schedules may not be as well known.
The Linux Effect?
Some analysts saw the move a response to growing adoption of Linux, which may serve as a lower-cost alternative to newer versions of Windows.
Yankee Group senior analyst Laura DiDio told the E-Commerce Times that those still using older Windows software or intending to do so for the next two years are probably extremely sensitive to cost issues. She also noted that Linux has gained widespread adoption overseas as well as in the United States.
"If Microsoft can keep them using their product, it gives them more opportunity to prove its value and to show they take seriously issues like customer support and security," DiDio added.
PC Ripples
The effect of the extension on personal computer purchases, particularly by enterprises, will be closely watched, since many analysts believed corporations would be motivated to upgrade to newer machines running current Windows versions when technical support for older versions expired.
In fact, even before the technology sector began to stir from recession, analysts were predicting a round of heavier IT spending by enterprises this year and into 2005 as companies were finally forced to replace systems and software installed prior to 2000.
IDC analyst Roger Kay said that while some cash-strapped businesses running older software may be able to justify delaying new equipment purchases as a result of Microsoft's latest move, most enterprises still are facing a replacement cycle.
"Companies that don't upgrade can't take advantage of a lot of newer technologies," Kay told the E-Commerce Times. "I think a lot of capital budgets reflected a desire to move up, not just because older software was being phased out by the people who make it."
On the Upswing
IDC remains bullish on the PC sector for this year and into 2005, predicting double-digit growth. Meanwhile, analysts who track companies that make processors for computers said some companies could see steep revenue growth this year as enterprise IT spending picks up.
On Wednesday, semiconductor leader Intel will report its earnings, marking the first major technology financial weigh-in of the new year and likely providing an early indication of whether or not the optimism of late 2003 will continue.