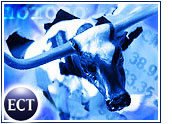 Perhaps the most significant event at Microsoft's Professional Developers Conference, which ran from Sunday through Thursday in Los Angeles, was the company's release of a developers version of its upcoming Windows OS, also known as Longhorn.
In his keynote address Monday, Microsoft founder and chairman Bill Gates introduced Longhorn, which is slated for commercial release in 2005 or 2006, and made it crystal clear that the company will take a more open approach to developing the new OS than it did in the past.
"It's very clear we're at the beginning of this process," Gates told his audience. "We're opening it up to you, showing you what we're thinking, because we need your feedback. We need your involvement to get it right."
Collaborative Methods
Industry analyst Rob Enderle told the E-Commerce Times that, in essence, Microsoft has decided to use the same sort of collaborative process that the open-source community uses in developing products. He said the company took a good look at how the open-source community operates and then copied those components of the process that made sense in the context of its own business model.
He added that, to a great extent, younger members of the Microsoft development community drove this adoption of open-source methods.
Toward the goal of collaboration, the company now has developed a set of tools that can track which developers are contributing to which aspects of the Longhorn OS. The tools also can aggregate this information and, perhaps most importantly, make sense of the data.
Good for Developers, Good for Microsoft
The new process benefits Microsoft, Enderle continued, because the company no longer is identifying problems via what he termed the "squeakiest wheel" approach. Too often, that method of patching an OS inadvertently made other features worse.
Developers will like the new collaborative method because they will feel more connected to the development process, Enderle said. No longer will developer feedback fall into some sort of black hole. Moreover, everyone will have a significantly improved sense of how the product is progressing.
Enderle said he believes the new development process indicates Microsoft's overall future direction, and he added that this method and the tools employed in it will advance significantly after Longhorn ships.
Good for Enterprise Too
For her part, Laura DiDio, senior analyst of application infrastructure and software platforms at the Yankee Group, told the E-Commerce Times that the long lead time from the introduction of Longhorn to its projected commercial release date is a good sign for Microsoft's customers.
"[Customers] are not under pressure having to worry about considering another upgrade," DiDio said. "People can sit back and say, 'Let me do some planning [for this upcoming release] in a sane manner.' They can think about it as Microsoft works out the kinks."
She pointed out that at least 50 percent of all organizations, whether small and mid-size businesses or high-end enterprises, have shifted to four-, five- or even six-year upgrade cycles. Customers are taking more time to upgrade because of financial constraints and because upgrading is a time-consuming, complex and painful process, no matter how good the new software is.
Software, hardware, APIs, application infrastructures and bandwidth issues, among other variables, pretty much ensure something will go wrong during the deployment process, DiDio added.
"We're no longer talking about a stand-alone component migration," she said. "And many organizations are just now about to deploy Windows Server 2003 and also XP, and they are both very good products. There is no reason they cannot or should not work for another three years."