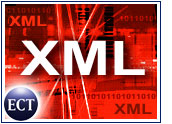 Microsoft and eBay have forged an alliance to work together, making it easier for third-party software developers to build tools that can improve the auction experience for power sellers and buyers. The tools will use basic Web services to more closely tie Microsoft Office 2003 applications, such as Excel and FrontPage, to the eBay platform.
For instance, using the system, people could pull information about their auctions from the eBay site into customized Excel spreadsheets to track and analyze auction performance. Or, they could design auction templates in FrontPage for faster upload to eBay.
"We anticipate these capabilities will foster innovation in our developer community," said Debbie Brackeen, who oversees the eBay Developers Program.
Smooth Operators
The result of the new initiative will be tools that help users "more effectively manage inventory, access the most up-to-date pricing data, and quickly and easily build a customized Web site to showcase product," Brackeen added.
The companies said they will jump-start the application development process by making free sample code available, first through the eBay developers Web site and later through Microsoft's own developer-friendly download site.
The partnership has clear benefits for both companies. EBay relies on so-called power users to drive its steadily impressive sales and profit growth, so tools that help those sellers run more auctions likely will boost the company's bottom line.
Meanwhile, Microsoft has made the XML and Web-services features of Office 2003 one of the main selling points of its software. Tying high-profile Office applications to eBay could help jump-start additional interest in using those tools and, by extension, other parts of the Microsoft .NET Web services platform.
Gentle Reminder
Yankee Group senior analyst Laura DiDio told the E-Commerce Times that Microsoft is more eager than ever to highlight all that its software can do because of increasing competition in the marketplace.
"Microsoft's been focusing on the fact that the average user is just skimming the surface of the features in its programs," DiDio said. "Highlighting what its software can really do is much more important now as it tries to fends off Linux and others."
Microsoft chairman Bill Gates first highlighted Office 2003's features for developers when the program launched in October 2003. Around the same time, Microsoft announced a plan to use some of those features to enable Office users to access content stored in Amazon.com's research library directly from Office documents.
Meta Group analyst Steve Kleynhans said the XML features are one of the only true advances in Office 2003, which was rolled out with substantial hype from Microsoft.
"Microsoft got the XML compatibility right with Office 2003," he told the E-Commerce Times. "While there's been some adoption of those features, they would certainly like to see more applications that lock in Windows-friendly programs."
Feature Presentation
Specifically, the companies said the FrontPage package for eBay will include a data-viewing page designed specifically for eBay listings, plus other design and display features.
The Excel package will include data analysis features, an automatically updated page of historical sales figures, and the capability for sellers to slate items for automatic entry onto auction pages as other sales expire.
Possibly because they do business in largely separate arenas, eBay and Microsoft have maintained a cordial relationship over time. Last year, they and other e-commerce companies formed an alliance to battle identity theft.
Meanwhile, other software firms have made providing tools to eBay users their mainstay. A company called Andale, for instance, makes sales analysis, automatic listing tools and special icons and images solely for eBay sales. Andale now offers a Web-based version of its tracking tools as well.