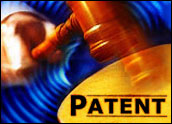 Everyone seems to be singing the Sue-You-Sue-Me Blues in the smartphone market. Microsoft and Motorola are the latest to join the chorus, both claiming victory in a patent ruling by the U.S. International Trade Commission. The ruling found that Motorola Mobility — which Google has agreed to acquire for US$12.5 billion — violated one of seven patents in question. The patents cover technology used in Android-powered Motorola smartphones.
Motorola was found to have infringed a Microsoft-owned patent that covers the generation of meeting requests and group scheduling using a mobile device. The ruling is classified as an "initial determination" and is not yet a final verdict. The Microsoft win was tweeted by the company's legal counsel, Brad Smith.
Microsoft collects royalties from a number of handset makers that produce Android devices. It is unknown how much the companymakes from its royalties, but estimates suggest it could be more than Microsoft makes from its own Windows Phone 7 software.
For its part, Motorola said it's pleased that the majority of the rulings went in its favor. Microsoft continues to infringe on Motorola's patent portfolio, it emphasized, and it is actively pursuing litigation against Microsoft in multiple jurisdictions, including the ITC.
Motorola did not respond to our request for further details.
Double Victory Claims
Even though Microsoft lost its claim against Motorola on six of the seven patents, the company expressed satisfaction in the ITC's recognition that one patent was infringed and suggested that licensing the technology in question would be good solution to the dispute.
"We are pleased with the ITC's initial determination finding Motorola violated four claims of a Microsoft patent," David Howard, corporate vice president and deputy general counsel, told the E-Commerce Times. "As Samsung, HTC, Acer and other companies have recognized, respecting others' intellectual property through licensing is the right path forward."
One Hit Can Draw Blood
There has been a frenzy of litigation in the smartphone market in recent months, threatening the availability of some products in certain countries. This time, Motorola has taken a hit.
"Even though only one patent — of seven in issue — was found infringed by the ITC judge, all it takes is one patent to cause damage," Raymond Van Dyke, a Washington, D.C.-based technology and IP attorney, told the E-Commerce Times.
The patent in question concerns group-scheduling and calendar-synchronizing — key features for many consumers, but even more so for enterprise users, Van Dyke noted.
"Microsoft has spent considerable sums protecting their technologies, generating patents — and that arsenal has paid off in this death struggle for market dominance and supremacy," he said.
To accommodate the ITC finding, Motorola can either remove the feature, attempt a workaround, or seek a license from Microsoft, suggested Van Dyke. None of these choices are painless, but they beat losing on the other six patents.
"As the smartphone war is being fought on many battlefields," concluded Van Dyke, "federal courts and the U.S. International Trade Commission expect a license to forestall the draconian remedy of importation interdiction."