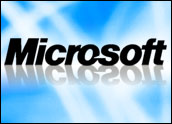 Microsoft announced it will buy advertising management solutions provider Rapt, moving to help smaller online publishers cash in on the growth of online ads just a day after Google launched a service to do the same thing.
Rapt provides what it calls "advertising yield management solutions" — products to help publishers maximize the value of the ad space on their Web sites. Its customers include a slew of traditional and online publishers, such as The New York Times Co., USA Today, Dow Jones, Expedia, MTV and NBC Universal. Microsoft had been a customer of the firm.
Rapt's technology and related services are aimed at enabling media companies to maximize their advertising revenue, helping with price-setting, ad placement and provisioning of ads from third parties. The company also consults with Web companies on their advertising strategies and offers a suite of analytical products to evaluate how well campaigns are working.
Solving Publishers' Challenges
"Online publishers have a complex array of needs, and they require more attentive and sophisticated partners to help them solve these challenges," said Brian McAndrews, senior vice president of the advertiser and publisher solutions group at Microsoft.
With Rapt on board, McAndrews said, Microsoft will be able to offer an end-to-end solution that includes advertising workflow tools, content partnerships and analytical tools.
Terms of the deal were not disclosed. Privately held Rapt, which was founded in 1998, is based in San Francisco and has received venture backing from Accel Partners and Levensohn Venture Partners.
Right on Time
Microsoft announced the acquisition just a day after Google unveiled its launch of Ad Manager, a free Web-based tool meant to help smaller publishers handle many of the same advertising-related tasks, such as placement, planning, pricing and performance tracking.
A key difference may be Rapt's consulting force. Microsoft will fold that workforce as well as Rapt's technology into its Atlas Publisher Suite, which in turn is part of Microsoft's advertiser and publisher solutions group.
Microsoft will work to build an integrated solution that combines Rapt's technology with that of the Atlas ad-serving suite, which was acquired as part of Microsoft's US$6 billion purchase of interactive advertising giant aQuantive.
The purchase fills in a gap left even after aQuantive, said JupiterResearch analyst Nate Elliott.
The real prize for Microsoft in the aQuantive buy was the Atlas unit, which is a strong player in the ad-serving space, rivaling the offerings of Google's dance partner, DoubleClick, Elliott told the E-Commerce Times.
"Microsoft was willing to purchase all of aQuantive mainly for those Atlas assets," Elliot added. "It's going to look to leverage them to the greatest extent possible."
There has even been speculation that Microsoft would seek to spin off some of the other assets, such as the campaign and Web site design services offered through other parts of the aQuantive business, though it has made no indications that would occur.
Placing Bets Big and Small
Microsoft has made no bones about its intentions to have a big slice of the interactive advertising pie, one that it has repeatedly said could be worth $80 billion annually within two years.
That quest was behind its aQuantive purchase and more recently its blockbuster offer to buy Yahoo in what would be one of the largest hostile takeovers in the history of the tech sector if it goes through.
The fact that it made a fill-in acquisition so soon after closing on aQuantive — a deal that it managed to get through regulatory review much faster than Google's DoubleClick buy — and before Google starts to roll out any major new DoubleClick offerings, may suggest Microsoft recognizes the same opportunities and challenges as its rival, Gartner analyst Andrew Frank told the E-Commerce Times.
"The investments they've made are about building complete online advertising platforms," Frank said. "They are realizing there's a lot of components to that, but they can afford to build or acquire the capabilities to make that a reality."