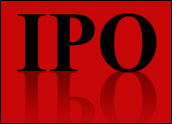 Chinese Internet company Alibaba.com will try to raise as much as US$1.33 billion in an initial public offering (IPO) slated for next month, according to reports.
In what promises to be the largest such offering in history by a Chinese technology firm, the business-to-business operator will reportedly sell 858.9 million shares, or 17 percent of its enlarged share capital, on the Hong Kong exchange. Its planned price range is HK$10 to HK$12 ($1.29 to $1.55) per share, reports stated.
Pricing is expected Oct. 26, and the company's listing on the Hong Kong bourse is reportedly scheduled for Nov. 6.
Based in Hangzhou in eastern China, Alibaba boasts more than 24 million members in more than 200 countries and regions.
Yahoo's Plans
Founded in 1999, Alibaba.com is an online marketplace for international and domestic China trade. In 2005, Alibaba Group acquired Yahoo China and assumed management control of Yahoo China's operations, while Yahoo invested $1 billion and became a strategic shareholder in Alibaba Group. Yahoo cofounder and CEO Jerry Yang holds one of the seats on Alibaba Group's four-person Board of Directors, which is chaired by company founder Jack Ma.
Yahoo reportedly will buy about $100 million worth of shares in the initial public offering, worth about 8 percent of the total amount for sale.
Five other cornerstone investors, including AIG Global Investment (Asia), Industrial & Commercial Bank of China and Wharf Holdings' Chairman Peter Woo, will also subscribe to a total $145 million worth of the company's shares in the IPO, according to reports.
Exploding Region
The Asia-Pacific region accounts for one-third of the world's online population, yet penetration rates are still low, according to comScore. China, for example, boasts 91.5 million people online, but that translates to a penetration of only 9 percent of the country's population, comScore said.
Indeed, there is a tremendous potential for growth in online advertising and the Internet in general in Asia, Greg Sterling, founder of Sterling Market Intelligence, told the E-Commerce Times.
Alibaba's IPO "reflects the growth of the Asian Internet market — here's a real appetite for Internet companies," said Sterling, adding that Yahoo's reported plans to participate in the IPO, meanwhile, are "a vote of confidence in the offering."
Growing Middle Class
China's burgeoning middle class is a key factor in the growth of the market there, Gerry Kaufhold, principal analyst with In-Stat, told the E-Commerce Times. Numbering "well over 50 million," or roughly 10 percent of the population, that group is bigger than the middle class in the United States, and it is embracing technology, he added.
Key areas of growth for Alibaba looking forward will be online search; the deployment of a 3G cell phone infrastructure over the next few years, which will give users access to the Internet from mobile devices and fuel the mobile search market; and the continuing relaxation of China's advertising rules, which will spur spending and the economy, Kaufhold explained.
"China is starting to mimic the U.S. market," he said. "All of the market indicators for Alibaba are positive."
Exuberant Investors
"There's also been a lot of exuberance in the stock market in China, with many stocks experiencing strong run-ups in the last six months," he said. "It's a volatile market, and that means things can go up quickly."
In addition, the coming of the 2008 Olympics will further fuel that market growth, Kaufhold said. "I would say it's a pretty positive story for Alibaba, and the timing is good," he concluded. "China is anticipating a tremendous surge in the consumer economy going into the 2008 Olympics, and I imagine Alibaba will use the money from this IPO to expand their infrastructure and research."
Neither Alibaba nor Yahoo officials could be reached for comment about the IPO.