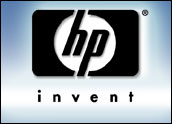 Less than six months after longtime CEO Carly Fiorina was forced to resign, employees at computer maker Hewlett-Packard are bracing for an even more abrupt change, with analysts saying as many as 25,000 layoffs could be announced when the computer maker unveils a restructuring plan early next week.
HP has not commented, but published reports and various analyst comments based on briefings with the company put the number of layoffs in new Chief Executive Officer Mark Hurd's sweeping restructuring plan between 10,000 and 25,000.
Moors & Cabot analyst Cindy Shaw said in a research note this week that up to 25,000 jobs might be slashed, while Sanford C. Bernstein analyst Toni Sacconaghi put the figure at around 15,000, which would still represent a full 10 percent of the Palo Alto, Calif., company's total workforce.
Numbers a Shock
Standard & Poor's also predicted 15,000 jobs would be slashed with a heavy emphasis on the enterprise division, which suffers from lower profit margins. S&P said a fast process is needed so that HP can start showing benefits by the end of the fourth quarter.
Bear Stearns analyst Andrew Neff agreed. "If there are large layoffs, pension cuts or other actions, the lessons of other companies argue to move quickly and 'get it over with,'" he said.
The layoffs would come on top of cuts already being made through attrition and voluntary severance packages that have reduced HP's headcount by around 2,000 since early this year at a cost of more than US$200 million. Some analysts say the cuts will save HP as much as $1.5 billion annual going forward.
Though the sheer numbers might come as something of a shock, the move is not a total surprise. From the time of his hiring in April, Hurd made it clear that he wanted to remake HP into a leaner company more capable of consistent profits. He repeatedly evoked the image of HP's main competitor, Dell, which has stolen the PC-sales crown from HP and done so with a much leaner organization.
Another Dell?
HP warned in May that the third quarter would bring "workforce reductions" and that he was busy evaluating numerous ways to "optimize our cost structure."
The very fact of Hurd's hiring was seen portending major changes. The former CEO of NCR, which makes retail point-of-sale systems, brought that company back to profitability with an extensive cost-cutting program that cost thousands of jobs.
Also, the Dell comparisons might be even more applicable than previously suspected.
Earlier this week, HP announced that it had hired Randall Mott as chief information officer, luring him away from Dell. HP has also revamped its overall organization, re-establishing a stand-alone PC division, splitting it off from its printer and peripheral business, long the profit-producing lifeblood for the company.
Investors cheered the reports of the impending changes, driving HP shares up by 1.5 percent to new yearly high levels of $24.99.
In many ways, Hurd was seen from the outset as the "anti-Carly" and was also said to be chosen because he was on the same page as HP's board about the need to drastically change the HP culture and setup to compete against the likes of Dell.
Carly's Company No More
Fiorina's departure came about after she and the board of directors clashed over how to restore HP to dominance, with the board apparently anxious for a more aggressive plan that would have immediate results, something they appear poised to get from Hurd.
The big question now will be whether the cuts and other measures can help HP meet the challenge of competing with Dell and others.
Many analysts believe the merger with Compaq gave HP the ingredients for better market dominance, but others note that Dell has even cut into its market share in the printer business, which HP once all but owned and which is highly profitable, thanks largely to recurring ink and toner sales.
"Freeing the printing business may be a key," Enderle Group principal analyst Rob Enderle told the E-Commerce Times. "Merging the two never paid the dividends expected."
Ironically, the cuts come as technology companies have largely put away the axes. Challenger, Gray & Christmas reported this week that tech cuts were down 33 percent in the second quarter, though one notable exception came from IBM, which announced in May plans to cut 13,000 positions worldwide.
Challenger Vice President Rick Cobb said the recent job creation trend has not resulted in many new hires in the tech sector, with that field lagging many others in terms of recovery.
"Computer and electronics manufacturers have added fewer than 2,000 workers over the last 12 months," he said. While consumers are feeling the pinch of oil prices, "corporate customers have accumulated a large reserve of cash, but instead of investing it in new technology, they seem content to just hold on to it."