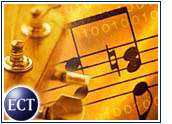 Musicmaker.com (Nasdaq: HITS) rose 1.75 to 4.62 Thursday after the onlinemusic provider said its directors approved a plan to dissolve the company.
Musicmaker said the board of directors decided that distributing the company's assets would provide shareholders with the greatest value of all the options examined. The decision was made in view of the fact that its shares are trading well below net asset value.
The board also considered the difficult financing environment, and uncertainty in the market for downloadable music and e-commerce in general, when making its decision.
"Significant efforts" to find a buyer or strategic partner willing to offera better price failed to attract any takers, the company said.
Stockholders will now vote on the liquidation plan.
Musicmaker went public in July 1999 at US$14 per share, with the stock closingnearly 71 percent higher on the first day of trading.
Over the past year, however, the Reston, Virginia-based company ran intotrouble as investors shied away from e-commerce stocks and the company'scompetitors in the online music industry battled recording companies andartists over intellectual property rights.
Musicmaker had cash and cash equivalents of $32 million at the end of thethird quarter.
Revenue for the latest quarter totaled $845,000, up from $189,000 in theyear-earlier quarter, but below the second quarter's $1.2 million. Thecompany reported a net loss of $19 million, or $5.73 per share.
In December, Musicmaker said record company EMI Group Plc had sold its stakein the company to a private investor group. At the same time, two directors, Jay Samit and Jonathan Smith, who had been named to the board by EMI's Virgin subsidiary, resigned.