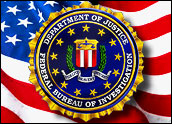 The FBI is reportedly investigating the legal issues associated with virtual casinos in Linden Lab's "Second Life" online world.
In "Second Life," millions of registered users can create their own avatars, or personas, in an online world with its own economy. The virtual world also has its own currency, known as Linden dollars, that can be exchanged for real U.S. currency.
There are many casinos in "Second Life" offering poker, blackjack and slot machines. Profits at the three largest poker casinos are about US$1,500 each per month, according to a Reuters report.
'Potential Problems'
"We have invited the FBI several times to take a look around in 'Second Life' and raise any concerns they would like, and we know of at least one instance that federal agents did look around in a virtual casino," Ginsu Yoon, Linden Lab's vice president for business affairs, told a Reuters reporter.
Linden Lab officials were not available Wednesday for further comment.
"There are some potential problems Linden Lab is going to face by taking a less proactive stance on what some of their users are doing in the virtual world," Sean Kane, an attorney with Drakeford & Kane, told the E-Commerce Times. "By creating a system that allows for things like gambling or copyright infringement within the virtual world, Linden Lab may find themselves facing a suit."
Just a Game?
Kane likened virtual gambling on "Second Life" to the case brought against file-sharing site Grokster, resulting in its being shut down in 2005 for not doing enough to discourage illegal sharing. In the case of "Second Life," Kane noted, a similar rationale could be applied, which may find that Linden Lab has not done enough to police its virtual world.
"I think this really is a testing process," he suggested. "The main issue that will need to be decided is, do digital rights have real world value? If they do, there will be real-world consequences." The IRS is even looking into the question, he pointed out, with a forthcoming report on whether virtual assets should be subject to real-world taxes.
However, before anything gets decided on a government level, Kane added, court cases will arise and help determine the translation of virtual activities into real-world consequences. "If it's determined that the virtual world is just a game, there's the potential participants can ignore real-world law," Kane said. "Is 'Second Life' a game, or isn't it?"
Need for Control
"The question is whether these avatars violate criminal statutes by illegally gambling in these cyberworlds," technology attorney Raymond Van Dyke told the E-Commerce Times.
"To the extent cybergambling is employed as a surrogate for illegal gambling, with actual gambling occurring albeit in virtual reality, the FBI will most likely be interested in pursuing these activities. However, since all gambling in the real world is strictly regulated and all gambling devices classified as to the level of risk, emulated slot machines and the like would have to be likewise classified and strictly controlled," he noted.
"It's only a matter of time before cyber police seize cyber machines in a cyber raid on a cyber Casino Royale," quipped Van Dyke.