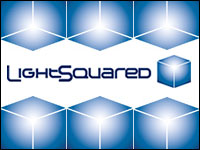 LightSquared's signal may interfere with GPS devices, according to a draft summary of a report on tests commissioned by the National Telecommunications and Information Administration, which was leaked to Bloomberg.
Results of tests conducted between Oct. 21 and Nov. 4 indicate that up to 75 percent of GPS units were negatively affected by LightSquared signals, Bloomberg reported.
LightSquared, which is backed by US$3 billion from Philip Falcone's Harbinger Capital Partners, seeks to deliver Internet connectivity in rural areas. The company has been facing questions about its signals for months. Makers of GPS systems have noted disruptions in devices used in cars, boats, tractors and planes.
U.S. regulators are withholding approval of LightSquared deployment until they check the claims of interference.
LightSquared has proposed offering high-speed mobile Internet service to as many as 260 million people using 40,000 base stations. The service would utilize airwaves reserved mostly for satellites — which is near the spectrum used by GPS devices.
LightSquared Responds
"We are outraged by the illegal leak of incomplete government data to news organizations," said Martin Harriman, executive vice president of LightSquared, in response to the report.
The reported test results are "patently false," he maintained.
Earlier this year, LightSquared proposed using a lower power level that would reduce interference to 10 percent of GPS devices. The company is working on technology to reduce that percentage further.
Alcatel-Lucent has carried out extensive tests on devices from three GPS vendors and found those devices were not disrupted by the signals in the nearby LightSquared mobile satellite signals, LightSquared CEO Sanjiv Ahuja said earlier last week at a news conference.
LightSquared was "well on its way" toward demonstrating that GPS interference concerns have been resolved, he maintained.
The NTIA testing was performed by the National Space-Based Positioning Navigation and Timing Systems Engineering Forum, which is scheduled to present its preliminary results in Washington on Wednesday.
LightSquared did not respond to our request for further details.
Tough Days for LightSquared
Even if LightSquared's signal affects just a small percentage of GPS devices, the problem is serious, said William A. Stofega, IDC program director, mobile device technology and trends.
"GPS is used for more than just finding your way to the local mall," he told the E-Commerce Times. "It's a pretty big deal. Lots of folks rely on this stuff."
LightSquared is angry about the leaked report because it comes at an awkward moment for the company, Stofega suggested. "They're trying to deploy a network and they're trying to raise money, and people are saying their network is flawed."
LightSquared is doing good things in trying to improve Web access, especially in rural areas, he noted.
"It would be nice to have an alternative in general," said Stofega. "The industry needs more spectrum. We need new ways because we're starting to reach the end of the networking we've been using."
LightSquared has been working to fill the gap between what's now available in networking and what will be needed in the future, he added.
First Phase Complete
The tests commissioned by NTIA were aimed at detecting interference in a wide range of GPS devices.
"NTIA requested that testing be conducted specifically for cellular as well as personal and general-navigation GPS receivers by Nov. 30," Moira Vahey, press secretary for NTIA, told the E-Commerce Times. "This phase of testing is now complete, and the data has been provided to NTIA for further analysis."
There will be variances in the data due to factors such as power, she acknowledged.
In fact, LightSquared's claim is that there will be less interference at lower power levels.
"The conclusions to be drawn from the test data will vary depending on factors such as LightSquared's power levels and other technical variables," said Vahey.
More Testing to Come
The testing is not yet complete, Vahey noted. Upcoming tests will evaluate filtering technology designed to mitigate the interference.
"The second phase of testing that NTIA identified should focus on GPS receivers used for high-precision and timing applications," she said. "These tests will require modified devices with new filtering technology from LightSquared and other entities."