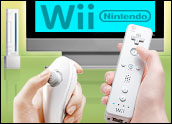 Japanese video game giant Nintendo has been hit with a lawsuit alleging patent infringement.
Hillcrest Labs of Rockville, Md., has filed a complaint with the International Trade Commission and a lawsuit in the U.S. District Court in Maryland against the company.
Hillcrest Labs makes and licenses many handheld interactive media devices for consumer electronics companies. The lawsuit alleges that Kyoto-based Nintendo has infringed four patents owned by Hillcrest related to a handheld, motion-sensitive device similar to the game controller that comes prepackaged with Nintendo's Wii video game console.
For its part, Nintendo claims it has yet to see the lawsuit filed by Hillcrest Labs.
"We have not been served with any lawsuit or other action by Hillcrest and therefore have no comment," Charlie Scibetta, a Nintendo of America spokesperson, told the E-Commerce Times.
Patent Lawsuits Are Common
The courts see a steady flow of lawsuits like the one Hillcrest Labs filed against Nintendo.
"Being sued over intellectual property is not uncommon at all," Van Baker, an analyst who covers the video game sector for Gartner, told the E-Commerce Times.
"It happens on a fairly regular basis. Sometimes it's a genuine issue over patent disputes. Other times, the plaintiff may want to force a company to come to some kind of licensing agreement. Sometimes they just want to get money from a large company," Baker explained. "It's not uncommon to see lawsuits filed against companies with a large amount of equity."
May Have Merit
That said, there may be substance to the current case against Nintendo.
"I saw Hillcrest Labs' technology a few years ago," Baker said. "It allowed you to move your arm in a three-dimensional space with a controller in your hand so you could control an interface on the television. This was before the Nintendo ever launched the Wii, so it's possible the lawsuit has merit."
Possible Outcomes
That said, Nintendo will most likely emerge from the lawsuit unscathed, Baker said. "Ninety-nine times out of 100, there's a settlement of some kind with no admission of guilt, and then it goes away. I don't think there'll be any lasting damage to Nintendo."
However, that's just one scenario. The Hillcrest Labs litigation is the second patent infringement lawsuit filed against Nintendo regarding the game controller issued with the Wii and the console maker's previous game system, the GameCube.
In late July, a federal judge in East Texas told Nintendo to pay US$21 million in damages to Anascape, a Tyler, Texas-based company that — like Hillcrest Labs — designed technology for interactive motion-sensitive devices.
Market Leader – for Now
At the moment, Nintendo is the market leader in the video game console business, with Microsoft's Xbox 360 a close second and Sony's PlayStation 3 a distant third.
Nintendo has sold nearly 30 million Wiis since the console first hit the market in late 2006.
The Wii's dominance represents a changing of the guard in the sector. In the previous generation, the Sony PlayStation 2 was the market leader, followed by Microsoft's Xbox and then the Nintendo GameCube.
"When you go from generation to generation, things change," Gartner's Baker said. "Sony had technological and production delays. The PS3 was very expensive relative to the other consoles in the market — and they didn't have a game franchise unique to them that was a real home run."
Nintendo targeted casual gamers with the Wii, which enabled the company to appeal to a wider audience than the hardcore gaming crowd associated with the Xbox and PlayStation consoles, Baker noted.
Still, he has reservations concerning the Wii's sustainability as a market leader once the holiday season rolls around.
The people who buy the Wii are, by definition, casual gamers, Baker pointed out, "so after six months, it may be sitting in the corner. It's my belief that after this Christmas, the Wii will fade. It will not be the No. 1 selling console this Christmas."